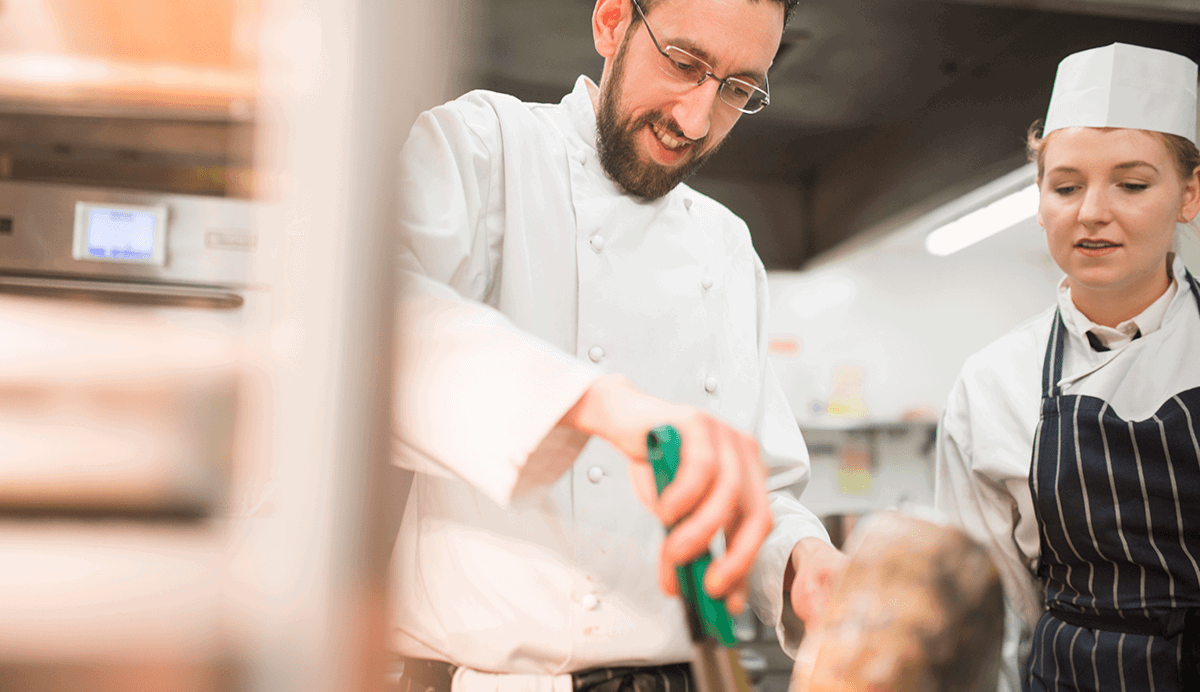 To apply for this vacancy you must be ages between 16-24, as this is part of Welsh Government funded program. To apply: You MUST create an account & log in via the following website >> https://ams.careerswales.com/Public/Vacancies/View.aspx?vid=46742
Occupation:
Chef / Cook
Vacancy Description:
Oversees a restaurant's kitchen by managing other members of the food preparation team, deciding what dishes to serve and adjusting orders to meet guests' requests.
May assist in prep work, such as chopping vegetables, but more often will be involved in cooking speciality dishes.
Chooses ingredients and designs a menu based on the seasonal availability of food items. Cooks guests' orders according to their preferences.
Employs food safety best practices and makes sure that all kitchen staff members do the same.
Acts with appropriate caution in a dangerous environment where there are knives and high-temperature surfaces.
Selects choice ingredients that will give dishes the best flavour.
Experiments to come up with new specialities that will draw diners into the restaurant.
Coaches the sous chef and other members of the kitchen staff, so they perform at their best determines how much food to order and maintains an appropriate supply at the restaurant.
Keeps up with trends in cooking and the restaurant business to ensure that guests have a positive experience.
Works quickly and accurately during busy periods, such as weekends and evenings.
Occasionally takes on extra duties, such as cleaning, when the kitchen is short-staffed or the restaurant is particularly busy.
Takes direction and works with the restaurant's administrative team.
Training provided
Full on the job training will be provided by the company, leading to a sustainable job for the right candidate.
Desirable personal qualities
Good communication, team player, eager to learn.
Qualification(s) Required
No Minimum Requirements
Welsh Language Requirements
Welsh Spoken Skills: Advantage.
Welsh Written Skills: No.
Pay
NMW
Hours
40 hours per week
Interview arrangements
Interviews will be conducted throughout the duration of the advert, the job will be offered as soon as a suitable candidate is found.
***IMPORTANT INFORMATION*** BEFORE APPLYING FOR THIS VACANCY ENSURE that you are eligible for a Jobs Growth Wales position ENSURE you complete your vacancy profile as fully as possible, and provide an up-to-date mobile number & email address in your application. CHECK your email inbox and Careers Wales account regularly for updates to your application. SUITABLE CANDIDATES WILL BE NOTIFIED OF INTERVIEW ARRANGEMENTS AS APPROPRIATE **IF YOU RE INVITED FOR INTERVIEW, please ensure you contact the employer to confirm that you WILL or WILL NOT be attending.
Job Features
| | |
| --- | --- |
| Job Category | Jobs Growth Wales |