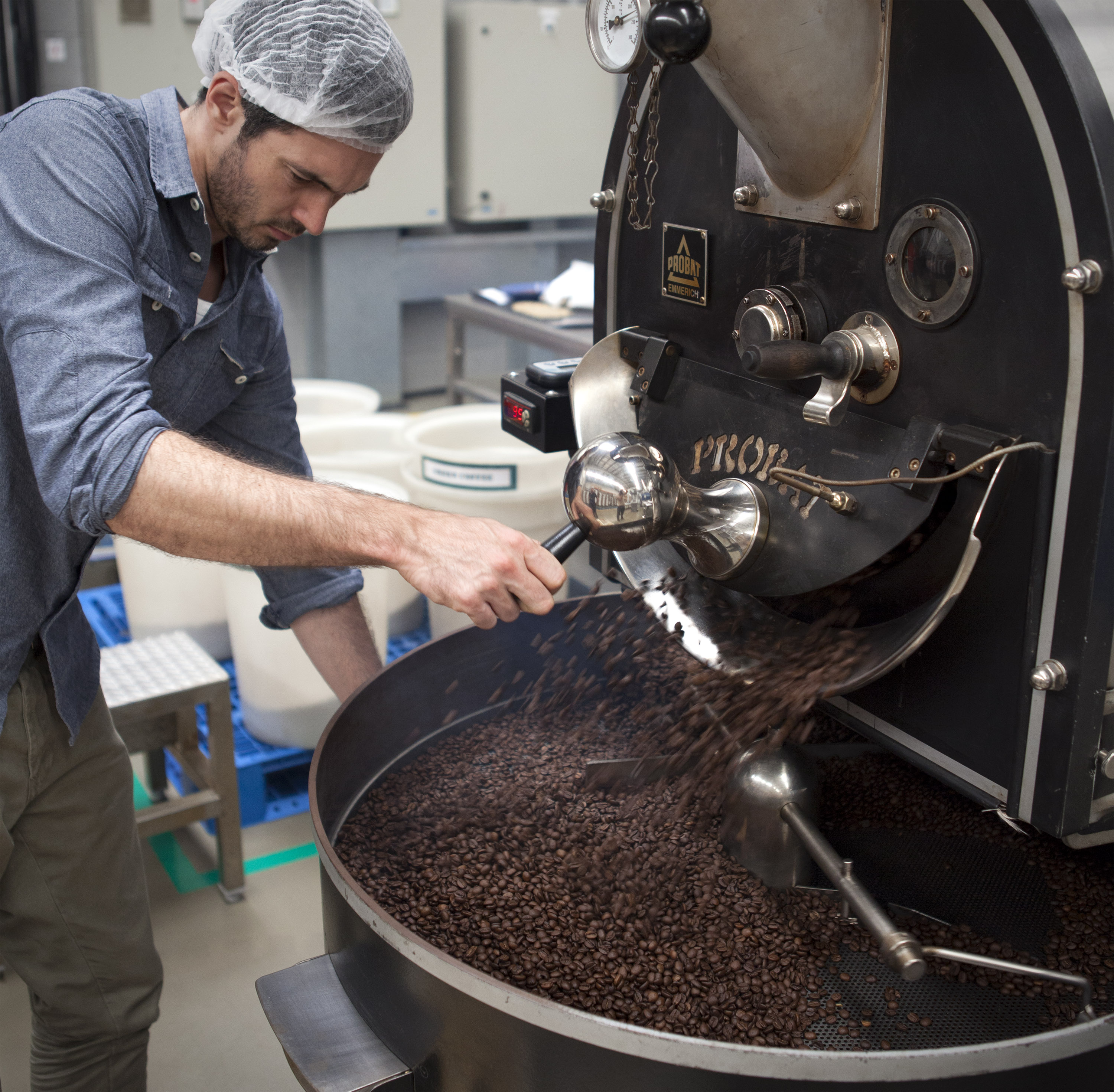 To apply for this vacancy you must be ages between 16-24, as this is part of Welsh Government funded program. To apply: You MUST create an account & log in via the following website >> https://ams.careerswales.com/Public/Vacancies/View.aspx?vid=46199
Vacancy Description
Occupation:
Engineering Technician
Servicing and Maintenance Duties
* Travel to customers' premises to deliver and install coffee equipment in a professional
manner with the highest levels of safety and service quality.
* Travel to customers' premises to carry out scheduled maintenance and servicing of
equipment.
* Travel to customers' premises to respond to emergency/breakdown callouts.
* Carry out servicing and maintenance on our own equipment – machines, roasters etc
* Expected to work on and troubleshoot systems including but not limited to; electronic,
hydraulic, pneumatic, gas, mechanical, and technology hardware/software.
* Plan a schedule of servicing ensuring efficiency of travel and time.
* Follow all road rules and ensure that all travel is conducted in a manner that does not reflect
badly on Heartland Coffee Roasters
* Attend training courses provided by equipment suppliers and training bodies as required and
ensure that servicing of equipment meets or exceeds quality and safety requirements of
manufacturers and applicable regulations.
* Be available as required to receive customer queries via phone, email, and social media,
and be able to troubleshoot and advise remotely to assist customers with resolving
any issues.
* To liase with roastery manager when low on any machinery or equipment stock which is
required for the role.
* To maintain and regularly stock take all equipment which is required for servicing and
maintenance.
* Able to dial in coffees, set appropriate grinder setting and doses, and machine shot doses
and teach others to do so
* To provide machine and barista training either at our roastery or at external venues
* Delivery of orders to customers as required
* Travel throughout the UK
* Possible overseas travelBarista Duties
* Serve customers at the Roastery Coffee Bar as required, ensuring drinks are prepared in
line with established recipes and standards as defined by the Coffee Bar Manager.
Training provided
Full on the job training will be provided by the company, Leading to a sustainable job for the right candidate.
Desirable personal qualities
Personal Skills/Experience:
Essential
* A passion for coffee and a dedication to constantly strive for exceptional quality
* Positive "Can Do" Attitude * Loves to look after and Serve others
* Able to work with autonomy and as part of a team
* Able to take and follow direction/instruction from others
* Able to give instruction/feedback to others in a constructive manner
* Willing to learn and progress with the role
* Aware of own learning style and personal
limitations
* Available to work weekends, bank holidays and evenings if required
* Manual handling: This position requires you to be fit & healthy to be able to manoeuvre
coffee sacks, lift tubs, operate, clean and maintain large mechanical equipment, stand
on your feet most of the day, able to negotiate stairs, ladders, bar/roastery/packing areas and
busy customer areas safely and at pace when required within the manual handling
regulations
General
* To demonstrate excellent time-management and organisation, able to work to a high
standard even in a busy or pressured environment
* Be a team player, helping others when appropriate, and know when to ask for support
from others in order to fulfill duties.
* Communicate any queries, issues or problems relating to your duties professionally and in a
timely manner to your Manager or Directors as appropriate.
* Take delivery of stock during shift, signing for and storing appropriately.
* Dispose of waste appropriately during/on completion of shift, helping with bins where
necessary.
* Help out with till / washing up / cleaning duties when reasonably required by colleagues
* Be committed to ongoing Personal and Professional development
* Take responsibility for own presentation and hygiene
* Ensuring fitness to work in a catering environment
* Demonstrate a friendly, welcoming, professional "Can do" attitude with colleagues,
suppliers and customers.
Qualification(s) Required
No Minimum Requirements
Welsh Language Requirements
Welsh Spoken Skills: Advantage.
Welsh Written Skills: Advantage.
Interview arrangements
***IMPORTANT INFORMATION*** BEFORE APPLYING FOR THIS VACANCY ENSURE that you are eligible for a Jobs Growth Wales position ENSURE you complete your vacancy profile as fully as possible, and provide an up-to-date mobile number & email address in your application. CHECK your email inbox and Careers Wales account regularly for updates to your application. SUITABLE CANDIDATES WILL BE NOTIFIED OF INTERVIEW ARRANGEMENTS AS APPROPRIATE **IF YOU RE INVITED FOR INTERVIEW, please ensure you contact the employer to confirm that you WILL or WILL NOT be attending. **IF YOU ARE OFFERED A START DATE – please ensure you contact the employer to confirm that you WILL or WILL NOT be starting
Hours
40 hours per week
Pay
National Minimum Wage
Job Features
| | |
| --- | --- |
| Job Category | Jobs Growth Wales |