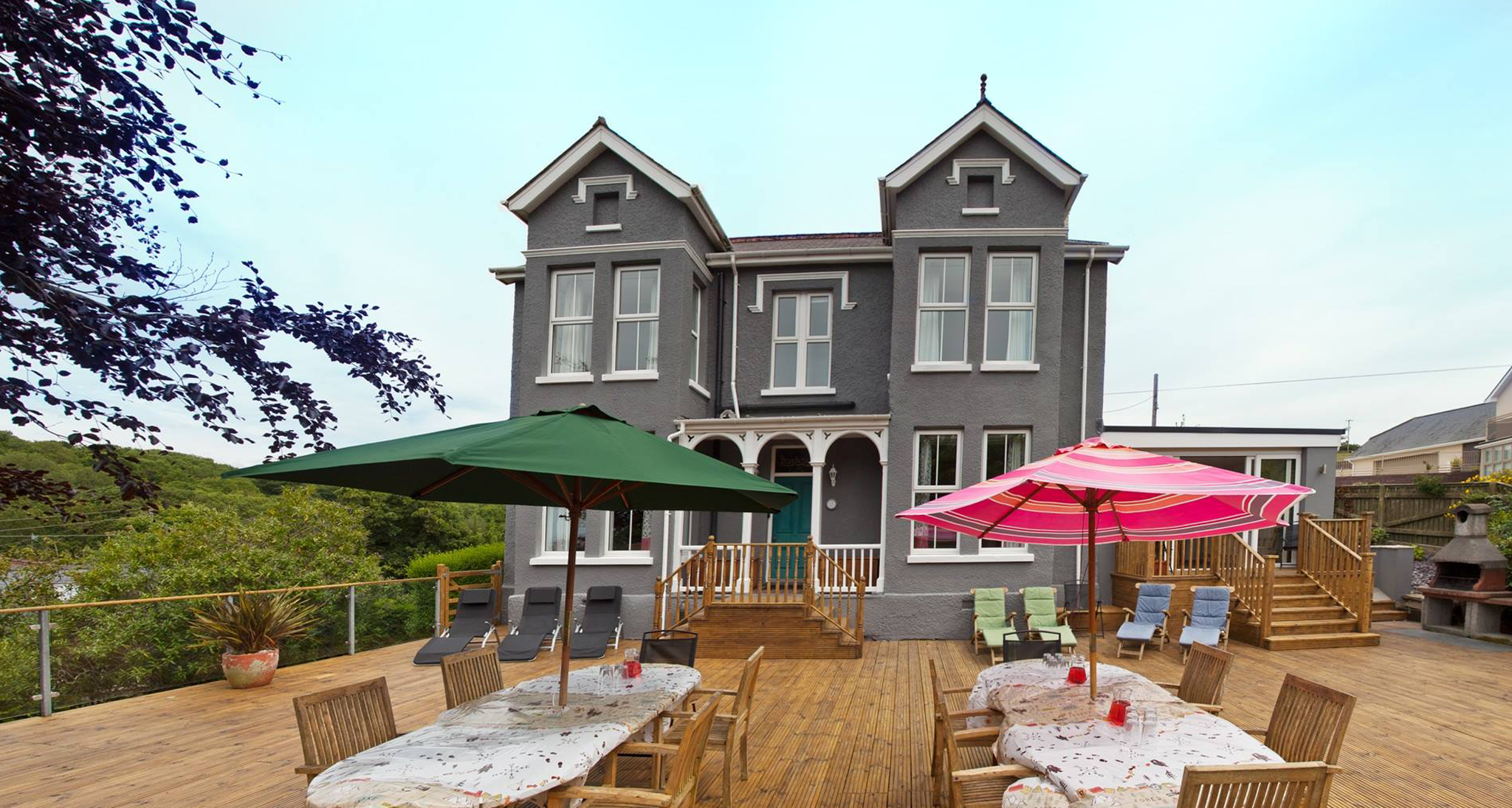 To apply for this vacancy you must be ages between 16-24, as this is part of Welsh Government funded Jobs Growth Wales program. To apply: You MUST create an account & log in via the following website >> https://ams.careerswales.com/Public/Vacancies/View.aspx?vid=47118
Vacancy Description:
Oakley Consultants LTD Owns three holiday rental properties in Tresaith.
We are looking for a general manager whose duties will include but will not be limited to:
Guest Bookings and guest management.
Day to day running of housekeeping and cleaning staff.
Management of catering staff.
Inventory management including Laundry, Cleaning materials, Food and Beverage for Hotel Guests.
Preparation of Breakfast and Afternoon tea. (FSH Cert will be required)
Email and Social Media marketing of special offers, liaising with online and offline booking systems for guest bookings.
General day to day property management and organising maintenance as required.
A full clean driving licence will be essential due to the rural location of the properties. Collection of laundry and other essential inventory will be required and a Company Van provided for such activities.
TO START AS SOON AS POSSIBLE
Training provided
Full on the job training will be provided, leading to a sustainable job for the right candidate.
Desirable personal qualities
We are looking for a young dynamic person that has prior knowledge of the hospitality industry. They will have worked in the industry performing or have understanding of the skills listed above.
They will have an open and friendly manner and be able to communicate with holiday guests from initial booking thru to "meet and Greet" stage. They will have a knowledge of the local area and be able to advise guests on local activities and be able to promote Welsh Culture and Heritage. The successful candidate will have good "Spoken and written Welsh abilities"
Qualification(s) Required
No Minimum Requirements.
Welsh Language Requirements
Welsh Spoken Skills: Essential.
Welsh Written Skills: Essential.
Pay
National Min Wage
Hours
40 hours p/week
Interview arrangements
Interviews will be conducted throughout the duration of the advert, the job will be offered as soon as a suitable candidate is found.
***IMPORTANT INFORMATION***
BEFORE APPLYING FOR THIS VACANCY
ENSURE that you are eligible for a Jobs Growth Wales position
ENSURE you complete your vacancy profile as fully as possible, and provide an up-to-date mobile number & email address in your application.
CHECK your email inbox and Careers Wales account regularly for updates to your application.
SUITABLE CANDIDATES WILL BE NOTIFIED OF INTERVIEW ARRANGEMENTS AS APPROPRIATE
**IF YOU RE INVITED FOR INTERVIEW, please ensure you contact the employer to confirm that you WILL or WILL NOT be attending.
**IF YOU ARE OFFERED A START DATE – please ensure you contact the employer to confirm that you WILL or WILL NOT be starting
Eligibility
Please check that you are eligible to apply for Jobs Growth Wales before applying.Your application will be refused if you are not eligible. Check here >>
To apply for this vacancy you must be ages between 16-24, as this is part of Welsh Government funded Jobs Growth Wales program. To apply: You MUST create an account & log in via the following website >> https://ams.careerswales.com/Public/Vacancies/View.aspx?vid=47118
Job Features
| | |
| --- | --- |
| Job Category | Jobs Growth Wales |