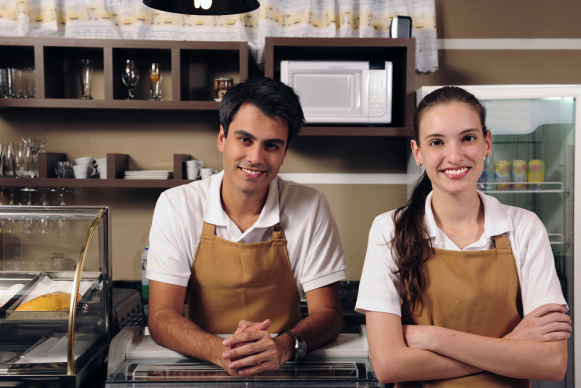 To apply for this vacancy you must be ages between 16-24, as this is part of Welsh Government funded program. To apply: You MUST create an account & log in via the following website >> https://ams.careerswales.com/Public/Vacancies/View.aspx?vid=46167
Vacancy Description
Occupation:
Retail Assistant
Sector:
Retail Sales and Customer Services
Serving customers with warmth and increasing
product knowledge and helping maintain a clean and
attractive shop environment.
Preparing and serving a variety of drinks and simple
food under supervision.
Undertaking administrative tasks including web
related activities.
Key Duties:
Assists customers by explaining what we do and
answering questions.
Sells goods, including gift wrapping and preparation
for postage (internet sales).
Prepares and sells drinks and possibly simple food by
following prescribed recipes and preparation
techniques.
Maintain and make additions to Web site under
direction.
Maintains shelf stock by replenishing supplies and
noting low overall stock.
Keeps bar equipment operating with supervision, by
following operating instructions; troubleshooting
breakdowns; maintaining supplies; performing
preventive maintenance; calling for repairs.
Maintains safe and healthy work environment by
following organisation standards and health and
hygiene regulations.
Helps us constantly improve by making suggestions
and implementing changes to improve customer
experience and the appearance of the store and tap
room.
Updates job knowledge by participating in educational
opportunities; reading retail trade, and industry
publications; maintaining personal networks and
undergoing training.
It is anticipated that the candidate will, over time, become expert in one or more of the above that they
show interest and aptitude for, and gain qualifications
in that area.
Training provided
Full on the job training will be provided by the company, leading to a sustainable job for the right candidate.
Desirable personal qualities
Enthusiastic and clear communicator
Self-motivated learner
Observant
Hardworking /good work ethic
On Time
Welsh Language Proficient
Maths Basic skills
Eye for detail – e.g. shop display and in written work
on web
Creative
Basic food handling skills
Qualification(s) Required
No Minimum Requirements
Welsh Language Requirements
Welsh Spoken Skills: Desirable.
Welsh Written Skills: No.
Interview arrangements
Interviews will be conducted throughout the
duration of the advert, the job will be offered as
soon as a suitable candidate is found.
***IMPORTANT INFORMATION*** BEFORE APPLYING FOR THIS VACANCY ENSURE that you are eligible for a Jobs Growth Wales position ENSURE you complete your vacancy profile as fully as possible, and provide an up-to-date mobile number & email address in your application. CHECK your email inbox and Careers Wales account regularly for updates to your application. SUITABLE CANDIDATES WILL BE NOTIFIED OF INTERVIEW ARRANGEMENTS AS APPROPRIATE **IF YOU RE INVITED FOR INTERVIEW, please ensure you contact the employer to confirm that you WILL or WILL NOT be attending. **IF YOU ARE OFFERED A START DATE – please ensure you contact the employer to confirm that you WILL or WILL NOT be starting
Hours
30 hours per week
Pay
National Minimum Wage
Job Features
| | |
| --- | --- |
| Job Category | Jobs Growth Wales |