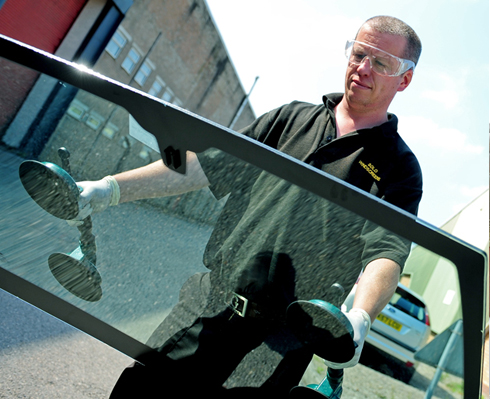 To apply for this vacancy you must be ages between 16-24, as this is part of Welsh Government funded program.
To apply: You MUST create an account & log in via the following website >> https://ams.careerswales.com/Public/Vacancies/View.aspx?vid=45724
Vacancy Description
The successful candidate will be trained in all aspects of
automotive glazing from cars to heavy plant machinery.
Typically the work involves:
Removing moulds and trims from around windows.
Disconnecting any electrical components.
Removing damaged glass.
Selecting the correct size of windscreen to be fitted to
the vehicle.
Replacing the glass according to the vehicle
manufacturers specifications.
Refitting all the removed components.
Face to face customer service.
Training provided
Full on the job training will be provided, leading to a sustainable job for the right candidate.
Desirable personal qualities
Welsh spoken is desirable due to a number of our
clients being Welsh speaking.
Applicant does not need to have specific skills as full in house
training will be provided. However the following are desirable:
• Good communication,
• GCSE grade A-D,
• General knowledge and interest in vehicles.
Qualification(s) Required
No Minimum Requirements
Welsh Language Requirements
Welsh Spoken Skills: Desirable.
Welsh Written Skills: No.
Interview arrangements
***IMPORTANT INFORMATION*** BEFORE APPLYING FOR THIS VACANCY ENSURE that you are eligible for a Jobs Growth Wales position ENSURE you complete your vacancy profile as fully as possible, and provide an up-to-date mobile number & email address in your application. CHECK your email inbox and Careers Wales account regularly for updates to your application. SUITABLE CANDIDATES WILL BE NOTIFIED OF INTERVIEW ARRANGEMENTS AS APPROPRIATE **IF YOU RE INVITED FOR INTERVIEW, please ensure you contact the employer to confirm that you WILL or WILL NOT be attending. **IF YOU ARE OFFERED A START DATE – please ensure you contact the employer to confirm that you WILL or WILL NOT be starting
Eligibility
Your application will be refused if you are not eligible.