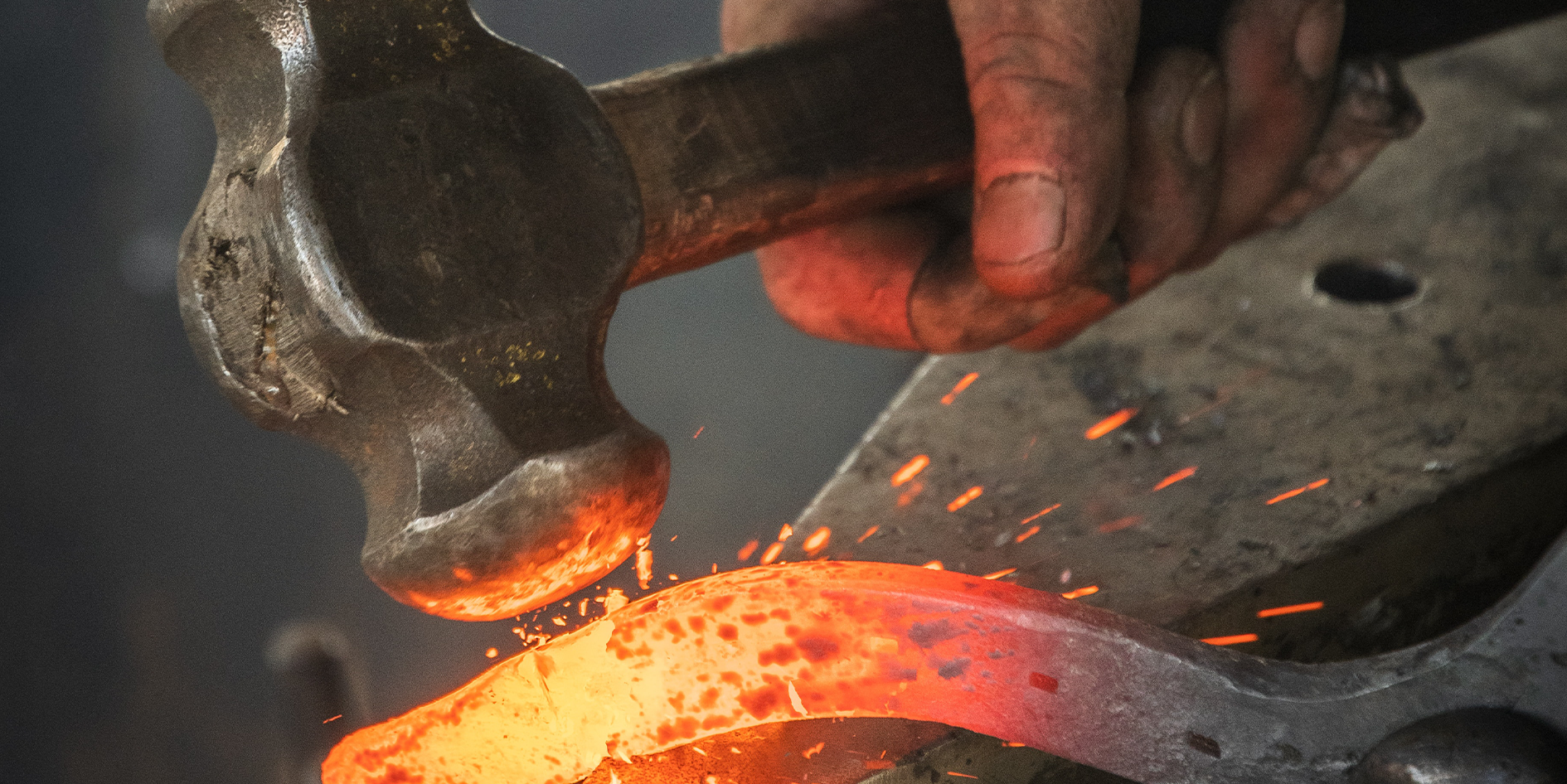 To apply for this vacancy you must be ages between 16-24, as this is part of Welsh Government funded program. To apply: You MUST create an account & log in via the following website >> https://ams.careerswales.com/Public/Vacancies/View.aspx?vid=47554
Occupation:
Vacancy Description
CLOSING DATE IS ONLY A GUIDELINE AND MAY CHANGE.
SUITABLE CANDIDATE WILL BE OFFERED A START DATE AS SOON AS POSSIBLE.
The job will involve all aspects of modern and traditional metalwork from traditional hot forging techniques to modern welding and fabrication work.
The applicant will be involved in all manner of work undertaken by the business, this will be massively varied, from producing high end bespoke gates and staircases to small precise work for industry as well as agricultural repairs and one to one teaching of members of the public.
Much of the work will involve assisting the existing team members as they create bespoke architectural and decorative metalwork and deliver training classes to the public.
Practical understanding of hot and cold metalworking techniques would be hugely advantageous for the applicant and would suit a graduate from one of the UK schools of blacksmithing, but not essential.
Hands on knowledge of hot forging techniques such as power hammer work, joining methods, fire-welding and forming would be extremely useful.
Desirable personal qualities
Applicant must be hard-working, with a keen eye for detail.
Quality is the main focus of the business over time and the applicant must be able to understand the balance between form, function and cost.
The applicant should have a keen and proven interest in the craft.
They should be able to work on their own as well as part of a team.
Understanding of modern welding processes would be an advantage.
Qualifications
No Minimum Requirements
Welsh Language Requirements
Welsh Spoken Skills: No.
Welsh Written Skills: No.
Pay
National Minimum Wage
Hours
40
Interview arrangements
***IMPORTANT INFORMATION***
BEFORE APPLYING FOR THIS VACANCY
ENSURE that you are eligible for a Jobs Growth Wales position
ENSURE you complete your vacancy profile as fully as possible, and provide an up-to-date mobile number & email address in your application.
CHECK your email inbox and Careers Wales account regularly for updates to your application.
SUITABLE CANDIDATES WILL BE NOTIFIED OF INTERVIEW ARRANGEMENTS AS APPROPRIATE
**IF YOU RE INVITED FOR INTERVIEW, please ensure you contact the employer to confirm that you WILL or WILL NOT be attending.
**IF YOU ARE OFFERED A START DATE – please ensure you contact the employer to confirm that you WILL or WILL NOT be starting
Job Features
| | |
| --- | --- |
| Job Category | Jobs Growth Wales |