Powys County Council's waste recycling team is reaping the benefits of an apprenticeship programme as it strives to achieve challenging national targets set by the Welsh Government.
The county is currently recycling 62% of waste and is ultimately aiming for zero waste going to landfill. To add to the challenge, the Powys waste recycling team must achieve the target with £850,000 less in its budget this year, as the council tries to balance the books.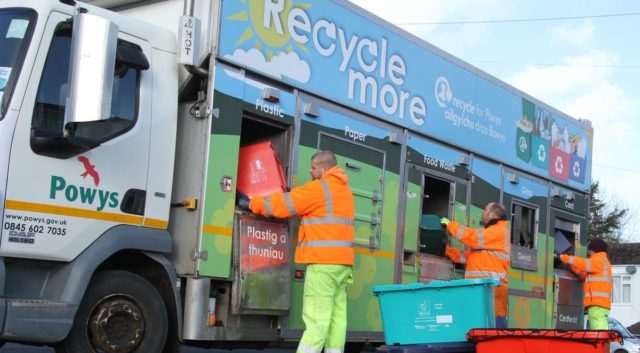 Finding new ways of doing the job more efficiently for less money is therefore essential and requires well trained and motivated staff.
That's why the council is enhancing the skills and knowledge of 20 supervisors, foremen and office staff who are working towards qualifications ranging from foundation apprenticeships to higher apprenticeships.
Delivered by award-winning training provider Cambrian Training Company, the qualifications include level two Business improvement Techniques and Business Administration, level three Sustainable Resource Management and level four Leadership and Management and Systems and Operations Management.
Ian Harris, Powys' senior waste and recycling operations manager, is an enthusiastic advocate of apprenticeships, having been an apprentice himself 40 years ago. By developing his skills and knowledge, he has climbed through the ranks to the top and is keen for ambitious team members to follow his lead.

"I am a perfect example of what can be achieved if you are willing to work hard for the opportunities to progress," said Ian, who heads a team of 185 across the huge county. "Powys County Council has given me the opportunities to go on training courses and I am now getting the benefits.
"Ultimately, I will be looking for someone within the service to take over my post. Powys County Council does value staff commitment and is willing to invest in their skills so that they can grow and continue to be an asset long into the future.
"We intend to continue to invest in the skills and knowledge that our team possesses, allowing us to find future managers from within and give people the chance to grow and succeed."
Cambrian Training Company began delivering apprenticeships to the council's waste recycling team two years ago and the company's flexible approach to meeting the needs of both the learner and employer is appreciated greatly.
The team has staff based in Brecon, Rhayader, Welshpool, Newtown and Llandrindod Wells. The apprenticeship programme is helping the council to not only fulfil the legal obligations of its licenses from Natural Resource Wales, but also to put in place succession planning by identifying employees for progression.
Employees, who didn't enjoy academic success at school, have been given a second chance to improve their basic maths and English skills as well as expanding their waste sector knowledge.
"Welsh Government targets for recycling are very challenging and, to achieve them, a skilled workforce is vital," explained Ian. "I have been impressed by the flexible way Cambrian Training Company works with us and their one-to-one approach helps when freeing up people for training.
"I have had experience of working with a few training companies over the years, but Cambrian Training Company is the one that works best for us."
Ian and his team were runners up for the Large Employer of the Year Award at Cambrian Training Company's Annual Awards earlier this year.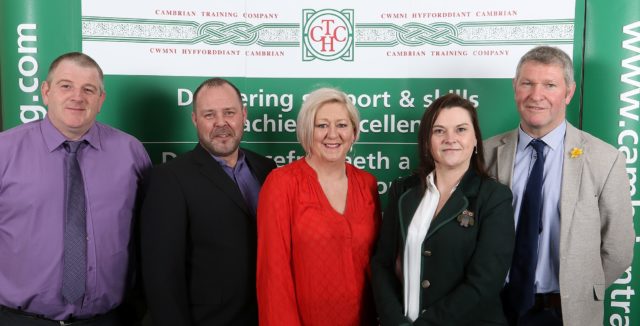 Heather Martin, head of Cambrian Training Company's business unit, praised Ian's commitment to apprenticeships. "Ian is extremely supportive of any kind of training and advancement of his team and is always keen to hear about individual progress," she said.
"Having been an apprentice himself, he has seen the benefit and how it has enhanced his career. We are delighted to be delivering training to selected members of his team with the aim of helping the council achieve its challenging recycling targets."
#EngageInspireSucceed