A focus on well trained and motivated staff ensures it's plain sailing for leading ferry company Stena Line as it strives to remain the best in the business.
The task of delivering work-based training to the company's staff working at the Welsh ports of Holyhead and Fishguard falls to award-winning provider Cambrian Training Company.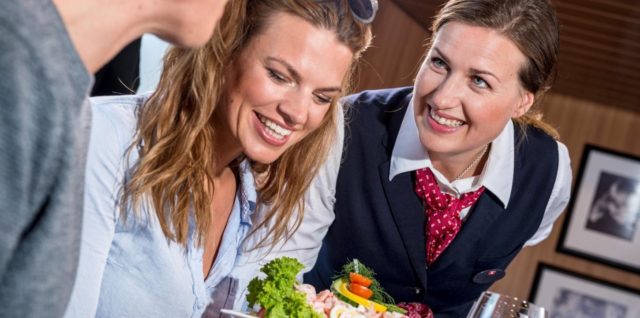 Over a period of 23 years, Cambrian Training Company has delivered training to literally hundreds of Stena Line staff in Wales, including Darren Brown who has progressed from cabin crew to UK team leader.
Darren, 42, who is based with the company on Anglesey, is an excellent example of learning progression. He began his learning journey with a Foundation Apprenticeship (Level 2) in Customer Service 15 years ago and is now working towards a Higher Apprenticeship (Level 7) in Leadership and Management.
An enthusiastic ambassador for lifelong learning, he says Stena Line is totally focused on training and developing its employees as part of its succession planning strategy.

"Our people are the best in the business because the company recognises that it must continue to invest in the training and development of our workforce to remain competitive," he said.
"There are two major benefits of apprenticeships: staff become more engaged and as a result they become more motivated. At the end of the day, qualifications recognise people's skills and who doesn't like recognition?
"We have staff training right across the business, from chefs to people working in our retail outlets and warehouse supervisors. Training improves their skills level and this develops a mind change in the way they look at things.
"Personally, all the qualifications I have achieved have contributed towards career mdevelopment. They have given me the confidence to make decisions and to drive business strategy.
"I wouldn't be where I am today without the apprenticeship programmes, as I would m,never have had the same opportunities to progress with the company."
Darren believes Cambrian Training Company's flexible approach to the delivery of ,apprenticeship programmes has contributed towards Stena Line's success in Wales. mTraining is tailored to the needs of the individual and the business, whether that's on the ferries or back on land and during day or night shifts.
"Cambrian Training Company staff are the people that make it happen," added Darren.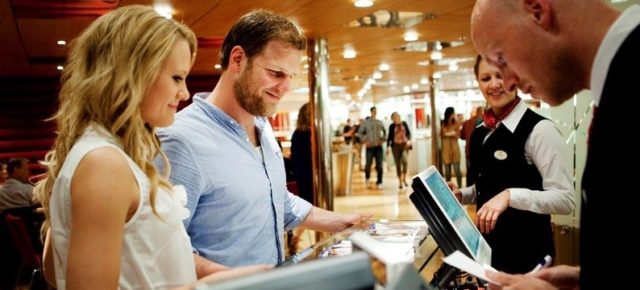 Stena Line currently has around 40 employees working towards apprenticeships in Wales and Chris Bason, Cambrian Training Company's head of the hospitality business unit, praised the company's commitment to training.
"Stena Line is fully engaged with the apprenticeship programmes and supports everything we are doing for the company and its employees, which is very refreshing," he said.
#EngageInspireSucceed