An apprenticeship programme is at the core of staff development at Wales' leading resort and conference centre which employs more than 1,000 staff.
The business mission of the Celtic Manor Resort in Newport is to grow its own talent by investing in an in-house Celtic College and developing a Talent Management Route.
Apprenticeships are credited with creating a motivated, trained and ambitious workforce whose skills match the resort's needs.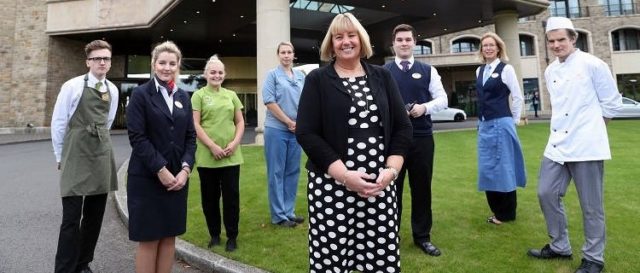 The five-star resort's apprenticeship programme has been running for nine years and Cambrian Training Company has been delivering training there for most of that time.
Over the past five years, the resort has recruited 386 apprentices and currently employs 101 within a range of disciplines throughout the business. It has won several accolades linked to its apprenticeship programme, including Large Employer of the Year in Cambrian Training Company's 2017 awards.
The Welshpool-based training provider works closely with the resort to deliver apprenticeship frameworks from level two to four in hospitality services, food production and cookery, craft cuisine, BIIAB licensed and hospitality skills, hospitality management and cleaning and support services.
The Celtic Manor offers a total of 17 different frameworks and has launched a two-year Hotel and Hospitality Apprenticeship Programme which recruits between 10 and 20 apprentices four times a year. This programme will help to supply staff for the new Wales International Convention Centre which is due to open at the resort in 2019.
"I suppose you could say that the relationship between Cambrian Training Company and the Celtic Manor Resort was cooked up in the kitchen and has flourished into different areas of the business," said Tracy Israel, the Celtic Manor Resort's head of learning and development.

"The relationship originated with Cambrian Training Company's managing director and his involvement with the Welsh Culinary Team. I would certainly count them as our lead apprenticeship provider not only in terms of the number of apprentices, but because of the positive relationship that exists between our companies.
"They are exceptionally supportive to the point where it's difficult for our staff to see the dividing line between the two companies."
Tracy said apprenticeships form the backbone of employee development at the resort and offer a career pathway for people who choose not to follow an academic route.

"Apprenticeship frameworks allow us to develop individuals along the pathway that a five-star resort requires," she explained. "Opportunities to earn while you learn enable us to attract people who feel they cannot develop their skills by working and going to college part-time."
As for the future, she said the resort was constantly looking to innovate with new frameworks to meet evolving needs and skills areas not already covered by apprenticeships.
As well as having access to a portfolio of additional learning, via workshops and e-learning, apprentices also access an internal app which allows them to communicate and connect.
Chris Bason, head of Cambrian Training's Company's hospitality business unit, praised the resorts commitment to staff development.
"I'm continuously impressed with the level of interest the company has in all apprentices, ensuring that learning and work activity are integrated to benefit both the individual and the business," he said.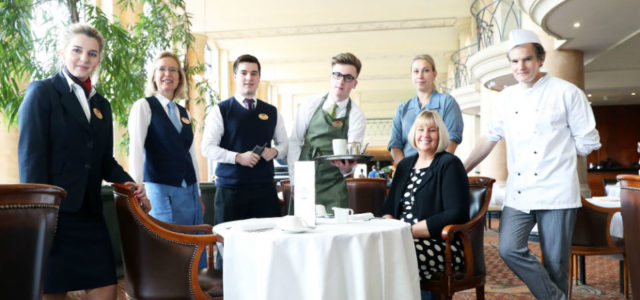 "Their approach and adoption of the apprenticeship programme is truly inspirational. As a training provider, it is refreshing to see such enthusiasm to the learning and development of their staff, irrespective of background, level or age.
"The learning and development department is constantly looking for ways to improve and maximise delivery. The introduction of e-learning platforms and apps for the sole use of staff development and communications is amazing."
#EngageInspireSucceed