Apprentice chef Thomas Martin is a young man with a passion for cooking who has already sampled work in some of London's top fine dining restaurants.
At the age of 22, he is following a career path that he hopes will lead him to achieving his ambition of opening his own restaurant in Cardiff to champion the very best Welsh ingredients.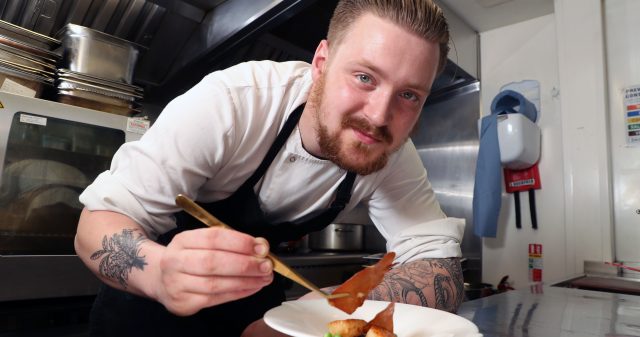 Having recently achieved a Foundation Apprenticeship in Professional Cookery with training provider Cambrian Training Company, he plans to progress to an apprenticeship next year.
Earlier this year, he was rewarded for his passion and dedication to learning when he was named Foundation Apprentice of the Year in Cambrian Training Company's annual awards.
Currently working as chef de partie at Holm House Hotel, Penarth, he has worked at various chain and bistro restaurants in Cardiff including Chapel 1887 as well as the Principality Stadium, Cardiff, as part of the catering team for the Champions League final last year.

His work experience in London included spells at Restaurant Gordon Ramsay, Michel Roux Junior's Le Gavroche, Marcus Wareing at the Berkley, Nathan Outlaw's restaurant Outlaw's at the Capital and World's End Market, Chelsea.
"It was a great experience and who wouldn't take the opportunity to work in three Michelin starred restaurants at the age of 20 or 21," he said. "I learnt about the work ethic and the quality and standards required at the highest level.
"The experience altered what I wanted out of my career and it made the path I need to go down a lot clearer. My ambition is to have my own restaurant in Cardiff championing Welsh ingredients. I want to fly the flag for Wales.
"There should be somewhere in the capital that is treating Welsh ingredients in a modern yet simple way. I am 22 now and, by the time I am 30, I keep telling myself that I will have my own restaurant."

To help him on his way, he plans to continue his learning journey, honing his culinary skills along the way. He will be competing for the Junior Chef of Wales title again in 2019 after being a finalist this year.
"I learnt such a lot from competing for the first time this year and now know exactly what I need to do to prepare beforehand," he said.
Thomas, who originally set out to be carpenter when he left school before discovering a passion for cooking, credits his apprenticeship with giving him the confidence to work in London.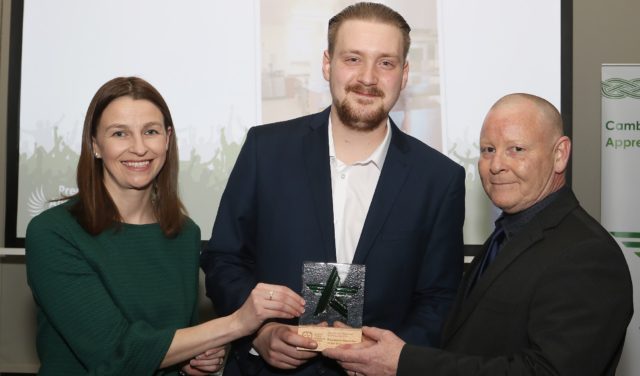 "If it wasn't for the support and encouragement of Cambrian Training Company, I wouldn't have gone to London, which was a pivotal point in my career," he explained. "It was a really big decision to live in London on my own.
"There is a lot to be said for apprenticeships." Says Thomas.
"My advice to other young people considering becoming a chef is: if you are passionate about it, don't let anything get in your way."
#DreamItLearnItLiveIt