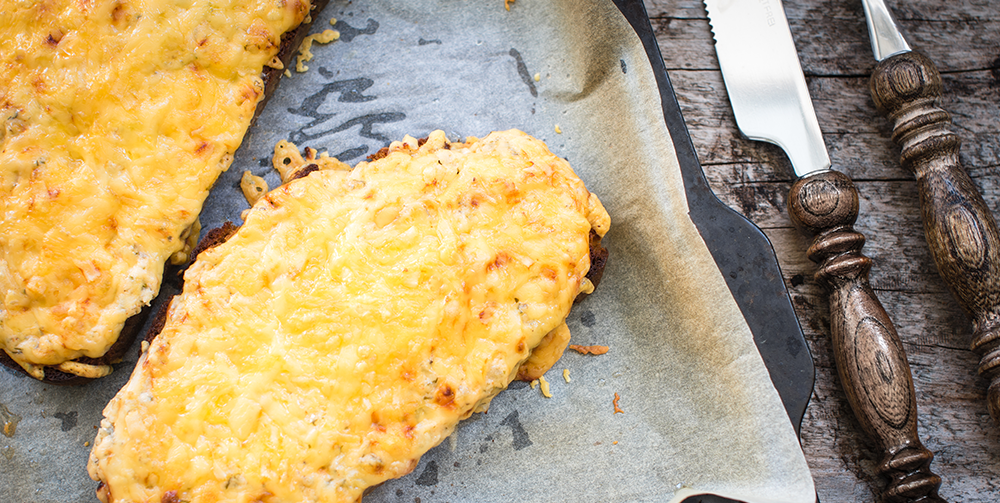 Serves 4 people
Ingredients
50g Plain flour
50g Welsh butter
250ml Welsh beer
250g Mature Welsh cheddar
10g Welsh mustard
30ml Worcestershire sauce
100g finely sliced leeks
4 Large slices thick cut granary bread
Method
1. Sweat off the leeks in a small pan with butter allow to cool slightly.
2. In a small pan melt the butter and make a roux with the flour.
3. Cook out the roux for a couple of minutes, stirring continually until it leaves the side of the pan, then add the Welsh beer gradually until a smooth paste.
4. Add the mature Welsh cheddar and leeks you should now have a thick paste. Finally add the Welsh mustard and Worcestershire sauce and season with salt and pepper.
5. Lightly toast the granary bread then on the one side spread the rarebit mix quite thick to the edges, place under a hot grill to cook until browned.
Recipe by our Craft Trainer, Nick Davies. 
For more information about our Apprenticeships contact Cambrian Training Company at cambriantraining.com or Tel: 01938 555893