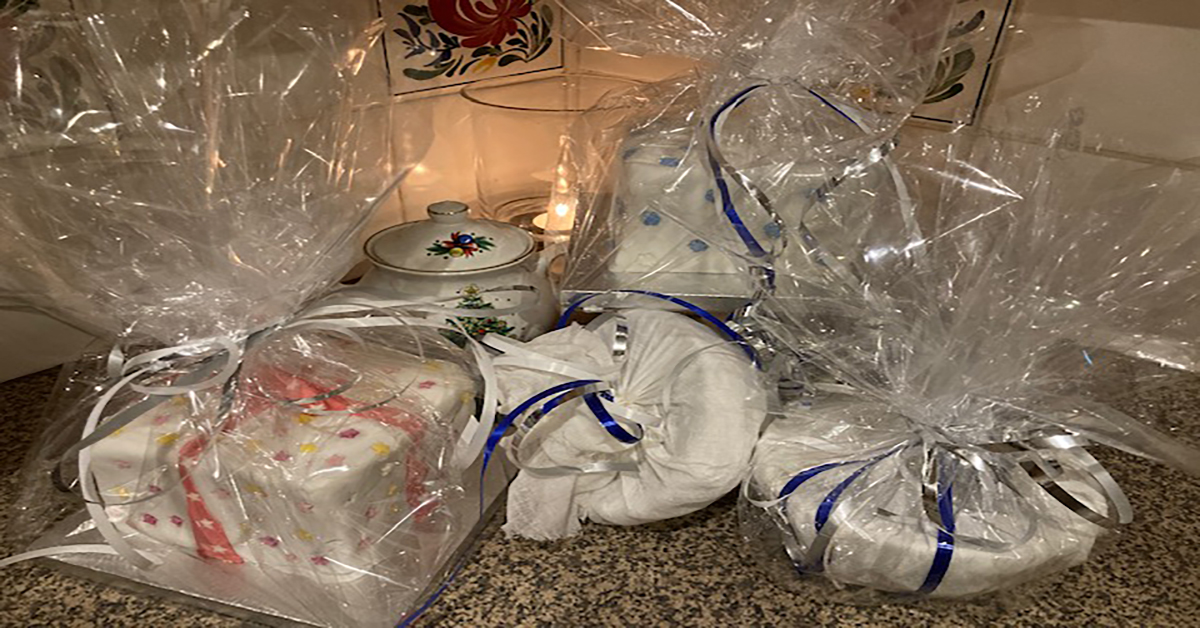 If you have not made your Christmas Cake or Pudding yet perhaps you would like to try these recipes!
Christmas Cake
Ingredients
2lb Mixed dried fruit to include mixed peel
6oz stoned dates, chopped
4oz cooked prunes, stoned and chopped
8oz chopped blanched almonds
12oz Butter
12oz Raw dark sugar
7 eggs
1 Lemon grated rind and juice
1 Orange grated rind and juice
14oz flour
Pinch salt
Teaspoon each of ground nutmeg, cinnamon and ginger
5 tablespoons Barti Ddu Rum (or rum of your choice)
This makes enough mixture for a 9" square or a 10" round tin
Method
1. Place all the fruit with the lemon and orange juice and rind and all the spices in a bowl. Add the chopped almonds, the rum, a couple of table spoons of boiling water enough to make the mixture wet then leave this to sit overnight (cover with clingfilm)
2. In the morning, sieve your flour and salt into a bowl. Put the butter and sugar in a glass bowl over hot water (not in the water) and let this sit long enough until the butter has melted and the sugar has dissolved. Stir to make sure both mix well together remove from the heat and keep beating until it cools down before adding the eggs a little at a time.
3. Add the flour into the bowl with the fruit and mix well to ensure that all the fruit and nuts have been coated in the flour. This will make sure they do not sink to the bottom of your cake during cooking. Add the butter, sugar and egg mix to this and stir well before pouring into your greased and lined tin. I cook mine in a Bain Marie to ensues the mixture does not dry out.
4. Cook for an hour on 150C then turn the temperature down to 140C and continue cooking for another 3 hours – Cover the top with foil – remove for the last hour.
Leave the cake in the tin overnight, cover with foil and a cloth. Remove the cake when you are ready to cut into 4 smaller sized cakes. This cake is so moist that you will not need to feed it with further alcohol (unless you want to)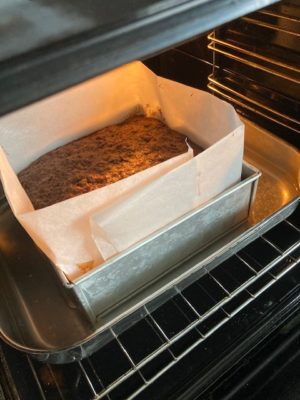 Christmas Pudding
Ingredients
1 lb of mixed dried fruit (which contains mixed peel)
2oz stoned and chopped dates
2oz cooked stoned and chopped prunes
1 carrot peeled and grated
1 sweet apple grated
1oz blanched chopped almonds
Grated rind and juice of an orange
Grated rind and juice of a lemon
3-4 table spoons of Barti Ddu Rum (or rum of your choice)
2oz dark brown sugar
2oz fresh breadcrumbs
2oz shredded suet
2oz flour
Method
1. Mix everything in a large bowl, cover with clingfilm and leave overnight.
2. Spoon the mixture into a 2-pint pudding bowl (or 1pint bowl and 2 half pint bowls)
3. Cover with greased proof paper allowing a fold in the middle and do the same with a layer of foil
4. Steam for about 3-4 hours for the large pudding but remove the 2 smaller ones after around 2.5 to 3 hours
5. Remove the covers and place clean dry greased proof paper over the top and a layer of foil
6. The puddings should store for at least a month in a cool place ideally until Christmas Day when you need to re-heat the pudding by steaming for 1.5 – 2 hours. Serve with brandy sauce.
7. The Pudding mixture makes enough for one 1pt pudding and 2 smaller puddings which you can then gift to friends or family.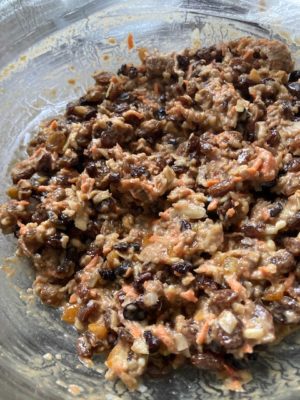 If you enjoy cooking and would like more information about our hospitality apprenticeships, please take a look at our Apprenticeships page