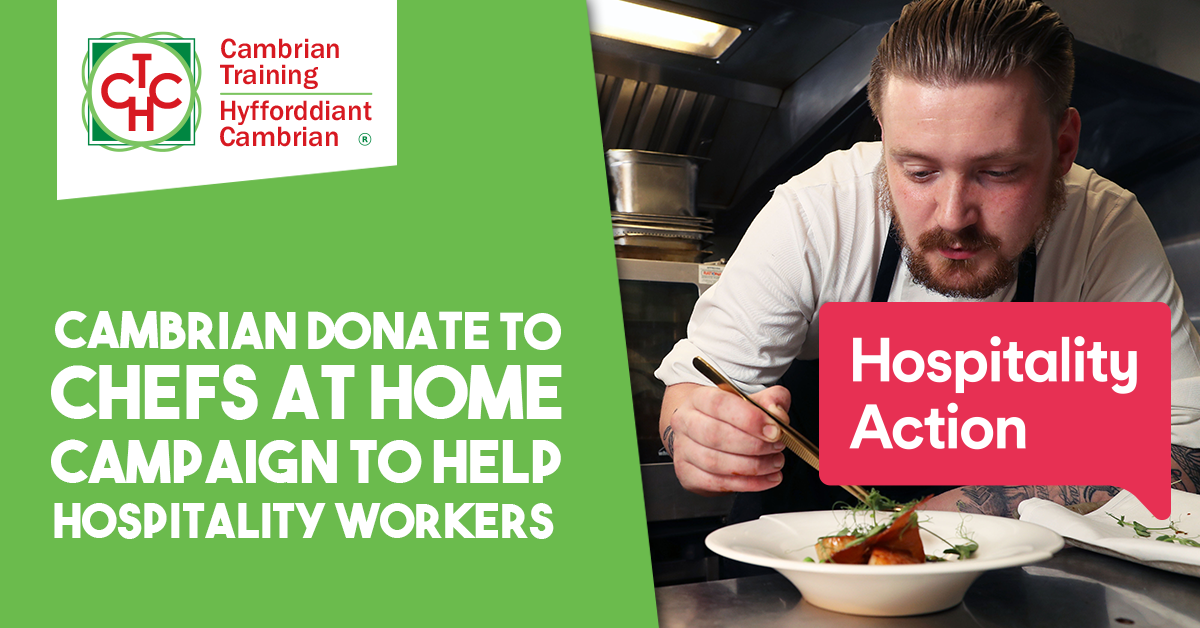 Cambrian has been delighted to work with the amazing charity Hospitality Action throughout the COVID-19 pandemic. As bars, clubs & restaurants have been closed for most of the last year, Hospitality Action have been there to provide assistance for those people & businesses who've needed it. That includes cooking up the brilliant Chefs at Home cookbook, put together with 54 of the UK's most-loved chefs – and we're delighted to support the project in a special way.
At Cambrian, we've seen 1st hand with the dozens of hospitality businesses & learners we work with, how tough the last year has been. So, we've bought a huge batch of the Chefs at Home books, and are delighted they'll be going straight to each new hospitality learner who joins us, as businesses start to re-open.
We have donated £1368 and will be sending each of the 72 books to help inspire the next wave of hospitality talent as they join us as learners. As with all the Chef at Home books, each penny will be going to help fund Hospitality Action's support for the industry – as well as giving our learners the unique, innovative insights of chefs like Raymond Blanc & Tom Kerridge.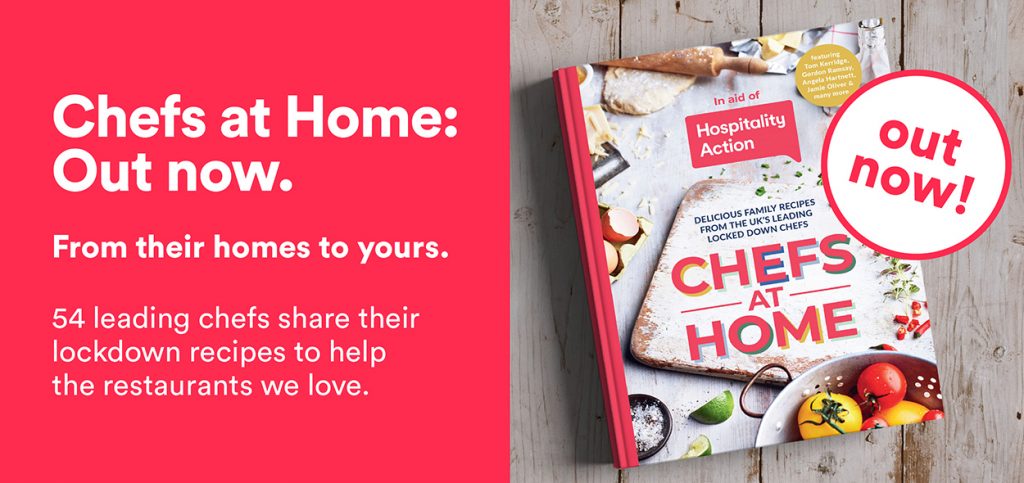 Cambrian has continued to work with hospitality businesses over the last year, and provide learners with the flexibility they've needed to adapt during COVID-19. But as people start to book tables and meet together safely, we are working with more & more businesses who are looking to apprenticeships as a way of boosting business in 2021.
Hospitality Action's principal patron, Jason Atherton contributed two delicious recipes to the book and said:
"When lockdown began in March 2020, we all felt a deep sense of loss, but this was tempered by the joy of spending precious time at home with our families. Behind our closed doors, we all did what we do best: we cooked. And cooked. So, when Hospitality Action asked us to contribute to Chefs at Home, we had lists of recipes as long as your arm to offer up. All the dishes in this book were conceived and cooked with love: think butties, Monster Munch and mash, not foams, soils and emulsions."
If you want to support Hospitality Action, or you're looking for the perfect gift, we encourage you to buy the brilliant Chefs at Home cook book and support our hospitality brothers & sisters.