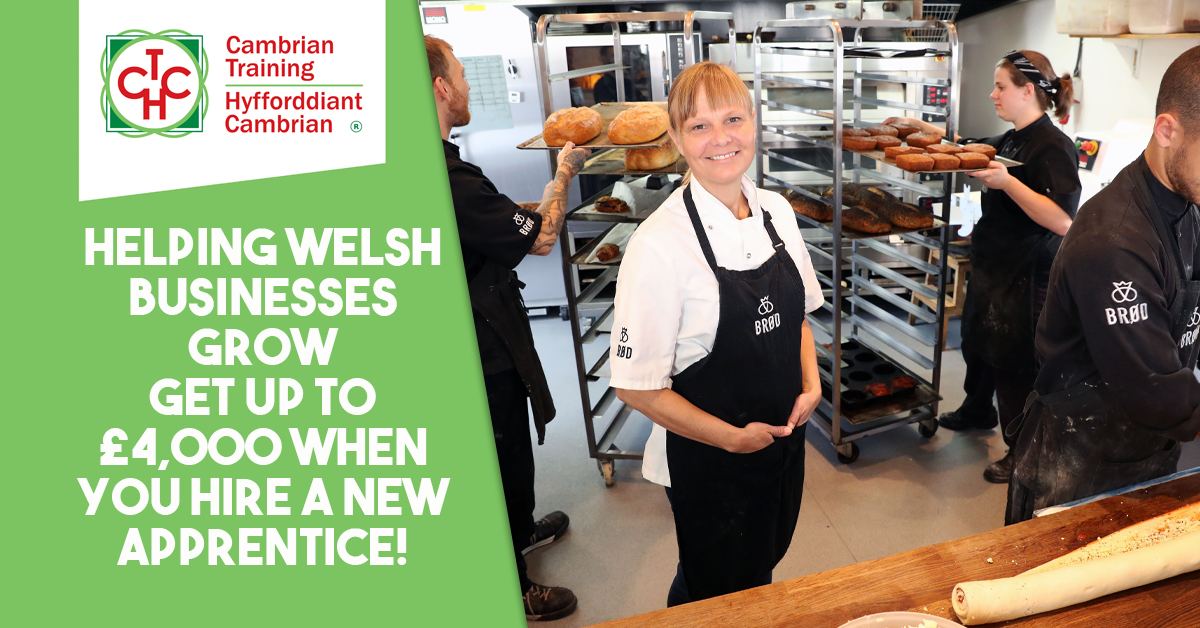 Apprenticeships continue to play a vital role in Welsh businesses, helping to develop skills and create a robust and effective workforce.
Any employer in Wales, regardless of it's size or sector, can benefit from the apprenticeship incentive.
The Welsh Government have announced that the existing incentive scheme will be extended until February 2022, which makes it the perfect time to hire new staff.
The Incentive scheme will allow business in Wales to receive up to £4,000 for hiring a new apprentice.
The full £4000 will be available for employers hiring a new apprentice from age 16-24 for over 30 hours and up to £2000 for less than 30 hours.
Even employers hiring new apprentices over 25 can receive up to £2000 for those working over 30 hours, and £1000 incentive for over 25s working up to 30 hours.
There is also up to £2600 available for those who re-hire apprentices of any age made redundant between 23rd March 2020 & 28 February 2022, providing they follow the same Apprenticeship Framework Pathway they were made redundant from. The full £2600 is available for those working over 30 hours, with £1300 for those working between 16-29 hours.
Cambrian Training are encouraging employers of all sizes who are recruiting, to use the funding to hire new apprentices and build the job specific skills needed to grow their business.
For more information on how to benefit from this incentive, get in touch with our dedicated team – info@cambriantraining.com