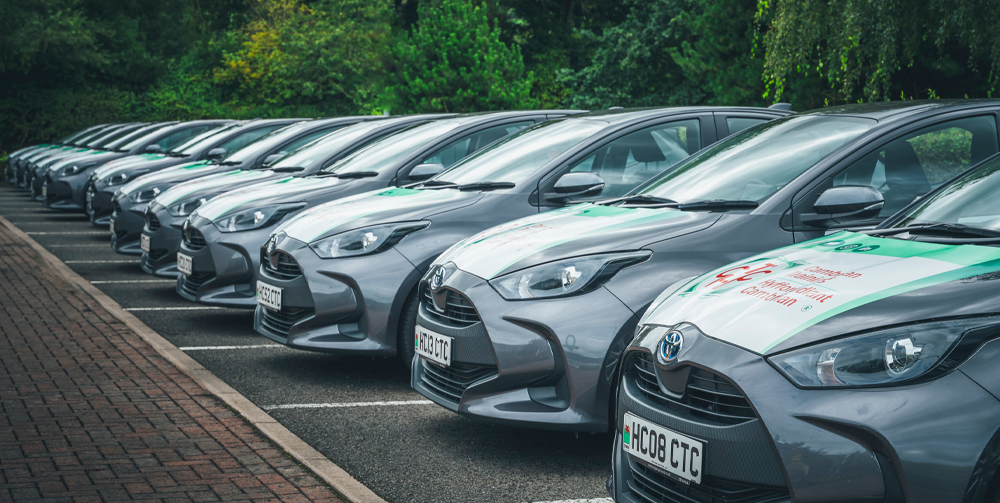 In celebration of Zero Waste Week from September 4th – 8th we wanted to share with you our Sustainability Strategy.
The company's Sustainability Strategy sets out a commitment to digital meetings with staff and learners to reduce the impact of travel. Other commitments include investment in renewable energy, such as solar panels, energy efficient appliances, biodegradable and compostable products, water saving and organic and locally sourced food produced using sustainable farming practices.
To reduce carbon emissions, Cambrian Training pledges to work towards a complete fleet of electric vehicles, car sharing and encouraging staff to get active by walking and cycling short distances rather than jumping in a car.
We are proud to be playing a key role in helping the Welsh Government work towards its Net Zero 2050 target and we have launched a pioneering Apprenticeship in Energy and Carbon Management to also help businesses move towards Net Zero.
The apprenticeship is perfect for companies which already have or wish to appoint an energy champion with approval currently being sought from Qualifications Wales to add a Foundation and Higher Apprenticeship to create a clear progression route.
We also deliver Waste and Recycling Management apprenticeships to suit all areas of the industry. From Levels 2 to 4, the qulficiation covers collection, transport, disposal and management of waste and recyclables.
Faith O'Brien, Cambrian Training's managing director, said: "As business leaders, we see sustainability as more than just a buzzword; it's a commitment to our future and we aim to foster a transformative approach to our practices.
"By integrating sustainability at every level, we are not only preparing our staff and apprentices for the challenges of today but ensuring a resilient and prosperous tomorrow."
Cambrian Training works with a wide range of employers across Wales to deliver sustainable resource apprenticeships, including the county councils for Conwy, Denbighshire, Flintshire and Pembrokeshire.
Other businesses include Bryson Recycling, Lelo Skip Hire Ltd, Mainetti (UK) Ltd, Crest Cooperative, Ash Waste Services and CB Environmental.
Award-winning Bryson Recycling, based in Colwyn Bay, is the largest social enterprise recycler in the UK, currently employing 10 apprentices in a Welsh workforce of 60. Treating waste as a sustainable resource, the company recycles 12,000 tonnes of house waste annually.
Bryson Recycling was rewarded for prioritising staff learning and development earlier this year when it won the Large Employer of the Year at Cambrian Training's annual Apprenticeship, Employment and Skills Awards.
Apprenticeships have given Bryson Recycling employees the skills and knowledge to climb the promotion ladder from recycling operative to managers, improving the business performance in the process.
Running work-based apprenticeships has also helped the company to retain staff and win contracts from Conwy County Borough Council and Denbighshire County Council for five household recycling centres across North Wales.
Gareth Walsh, Bryson Recycling (Wales) general manager, emphasises the learning culture within the business. "My entire management team has come through Cambrian Training's apprenticeship programme," he said
"Our qualified apprentices are now helping to mentor the next generation of apprentices coming through. Apprenticeships are integral to the company's mission alongside managing resources sustainably to help save the environment.
"At Bryson Recycling we recognise the crucial role that our staff play in the success of our business and we take great pride in developing our people.
"We have been working with Cambrian Training for more than six years and the apprenticeship programme has benefitted our business in a number of ways – it has helped us improve the quality of our services, supported staff retention and has helped employees progress their career within the organisation."
Supporting the Welsh Government's circular economy mission, Bryson Recycling operates a 'Choose to Re-Use' scheme across its five sites where employees identify items that could be reused and are set aside for members of the public to take.
The company also has reuse shops at its Mochdre and Rhyl sites which are operated in partnership with a local charity, St David's Hospice.
Zero Waste Week, founded by Rachelle Strauss in 2008, is an annual awareness campaign designed to help individuals, institutions, businesses and communities to reduce landfill waste to save money, preserve resources and protect the environment.
Rachel's mission is to empower everyone to rethink 'rubbish' as a valuable resource. She states that by making small changes that lead to more sustainable consumption patterns, everyone can help to reduce landfill, save money and participate in the circular economy in line with the global goals for sustainable development. For more details and to see how you can get involved with Zero Waste Week visit here.
Read our full Sustainability Strategy document here or for more information about the Apprenticeships in Energy Management or Sustainable Resource Management, please contact our Head of Sustainability Amy Edwards, at: amy@cambriantraining.com
The Apprenticeship Programme in Wales is funded by the Welsh Government with support from the European Social Fund.