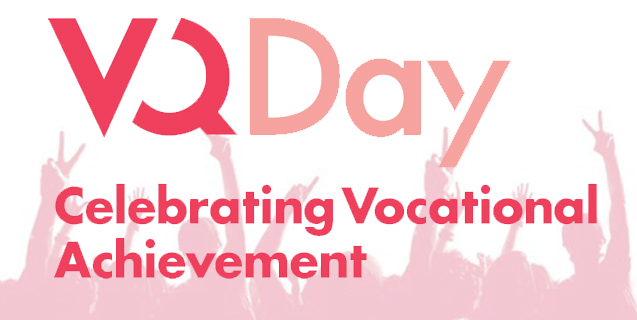 Ten finalists have been shortlisted for this year's Vocational Qualification (VQ) awards, which celebrate the achievements of both learners and employers across Wales.
After considering entries from across Wales, the panel of judges had the difficult task of selecting three finalists each for the VQ Higher Learner of the Year and VQ Employer of the Year and four in the VQ Intermediate Learner of the Year.
The winners will be revealed at an awards ceremony to be held at St David's Hotel and Spa, Cardiff on June 7, the day before VQ Day. The awards are organised by the Welsh Government, the National Training Federation for Wales (NTfW) and ColegauCymru / CollegesWales. Media partner is Media Wales.
The VQ Intermediate Learner of the Year finalists are:
• Elizabeth Forkuoh, Stradey Park Hotel, Llanelli, who was nominated by Coleg Sir Gâr, Llanelli
• Nick Rudge, Fat Duck, Bray who was nominated by Gr?p Llandrillo Menai's Coleg Llandrillo
• Darryn Pitman, Captiva Spa, Caerphilly, who was nominated by ISA Training, Bridgend
• Stefano Amoruso, Trojan Electronics, Swansea who was nominated by Gower College Swansea
The VQ Higher Learner of the Year finalists are:
• Dorota Orzeska, Swansea Bay Regional Equality Council, who was nominated by GCS Training from Gower College Swansea
• Lorna Wilcox-Jones, Cartrefi Cymru, Bangor, who was nominated by Gr?p Llandrillo Menai's Denbigh campus
• Melanie Durney, Milford Haven Port Authority, who was nominated by Pembrokeshire College
VQ Employer of the Year finalists are:
• Arthur J. Gallagher, Llantrisant which was nominated by Acorn Learning Solutions
• Thorncliffe Mold which was nominated by Cambrian Training Company
• Wales Community Rehabilitation Company Cardiff which was nominated by VQ Assessment Services
The VQ Learner Awards recognise individuals who clearly demonstrate progression and excellence in vocational studies and have made considerable achievements in their field thanks to vocational qualifications. The intermediate award is for learners with qualifications up to level three, while the higher award is for qualifications from level four upwards.
The VQ Employer Award celebrates employers that invest in vocational learning to drive up workforce skills and increase productivity and competitiveness.
Now in their ninth year, the awards coincide with VQ Day on June 8, a celebration of the benefits and value of high quality technical, practical and vocational learning to individuals and to the economy.
Learning providers across Wales are being encouraged to organise regional events to celebrate VQ Day and engage with learners of all ages. Vocational qualifications have never been more important to the economy and the individual, as they deliver the trained, talented employees that businesses are crying out for and ensure young people have the skills needed to succeed in education and work.
For more information about the awards please visit https://www.vqday.wales