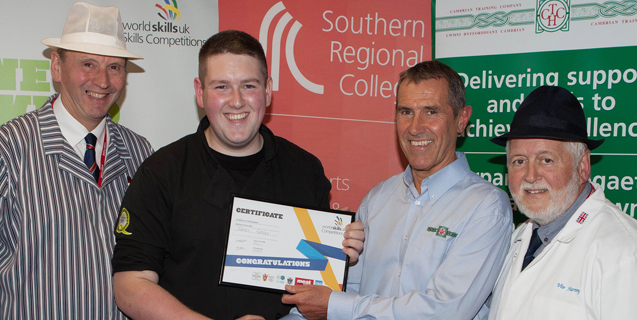 Twenty-year-old James Gracey, of Quails of Dromore in Co Down scored the most points in the Northern Irish heat of the WorldSkills butchery challenge.
Commenting on his win, the young butcher said this would help him become more confident. "It shows that I've learnt new skills and I can bring new skills into the workplace, and it proves that I'm progressing on," he told Meat Trades Journal.
Gracey said the competition was tough, but his hard work had paid off. "I just put as much effort in as I possibly could have and tried to show off things as well as I could."
As well as taking part in the WorldSkills butchery competition last year, he also competed in the Premier Young Butcher Awards in April.
Preparing for the finals in later this year, Gracey said he would "put my head down" and get the work done.
Dylan Gillespie, also 20, from Clogher Valley Meats in Co Tyrone, finished in second place.
The six butchers who score the most points out of the Welsh, Northern Irish and English heats will take part in the final in Birmingham's NEC in November.
Meat consultant Viv Harvey and the National Federation of Meat and Food Traders' (NFMFT) national chairman Roger Kelsey served as the competition's judges. The Cambrian training team traveled to Ireland via Stenaline Ferries from Holyhead to Dublin.
The WorldSkills butchery competition is organised by Cambrian Training Company, with sponsorship partners including NFMFT, the Institute of Meat, The Food & Drink Training and Education Council (ftc), Hybu Cig Cymru – Meat Promotion Wales, and Viv Harvey. Meat Trades Journal is the exclusive media partner.