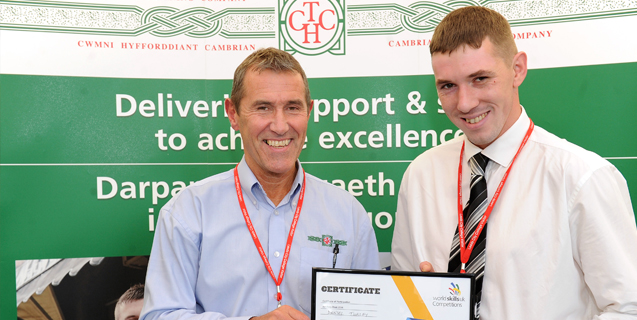 The winner of the third and final heat of the WorldSkills butchery competition took place in Leeds City College yesterday (Tuesday, 5 July 2016).
Thirty-year-old Daniel Turley from Aubrey Allen in Warwickshire overcame competition from runner-up Jessica Leliuga from Ye Olde Sausage Shop in Accrington, while Ryan Lee of A Charlesworth in Horbury and Jordan Fretwell from H Copley in Huddersfield finished in third.
"It's good to see young people who are capable of this, because they are going to be the butchers of tomorrow," said Keith Fisher, chief executive of the Institute of Meat and competition judge.
"We were looking for how well-organised they are; how safely they are using their knives; how conscious they are of the fact that what they're handling is somebody's meal and to keep it all tidy and in place. And then end up with a display that's going to make us go 'wow'."
Also judging the competition were chief executive of the National Federation of Meat & Food Traders (NFMFT) Roger Kelsey and industry consultant Viv Harvey.
The four competitors had 45 minutes to seam a topside of beef, followed by an hour-and-a-half to produce an innovative barbecue display.
"They [competitions] are the breeding ground for the people who are going to go on and be the leaders of the industry eventually," explained Fisher.
Turley said he was "really excited" with the result, adding that he was going to "keep doing what I do – mastering meat".
The six butchers who received the highest points from the Welsh, Northern Irish and English heats will advance to the finals in Birmingham's NEC in November.
The competition is organised by Cambrian Training Company, supported by an industry steering group and exclusive media partner Meat Trades Journal.
Sponsorship partners include the National Federation of Meat & Food Traders, the Institute of Meat, The Food & Drink Training and Education Council, Hybu Cig Cymru – Meat Promotion Wales and Viv Harvey.