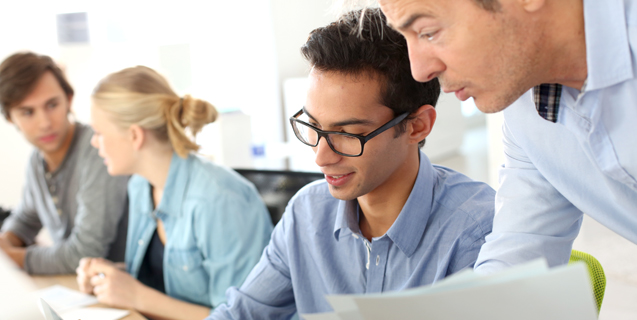 We have some great news for businesses and learners across Wales who are looking to increase and improve their skills and qualifications in the coming academic year.
Due to the changes in The Welsh Government Apprenticeship priority funding guidelines for 2016/17, we are now able to offer an even greater range of opportunities for businesses to increase their engagement with apprenticeship training programmes at all levels for their employees.
Surveys have consistently shown that apprenticeships create a more motivated, highly skilled, qualified and responsive workforce, so now is the time for your business to discover exactly what's on offer at Cambrian Training Company for your new and existing employees wishing to upskill.
"99% of our employers confirmed that apprenticeships fully matched their business training needs"
The key changes in priorities reflects the Welsh Government being committed to supporting younger apprentices, encouraging higher level skills, supporting new entrants whilst creating more opportunities for employees to earn while they learn to develop their skills.
Key changes:
• Apprenticeships are available at all levels for young people aged 16-19 years, whether they are existing or new employees in any sector.
• Learners aged 20 years and above who are new to their job or role, within the last 12 months are eligible to any apprenticeship qualification in the following priority sectors we deliver; Hospitality, Food Manufacturing and Sustainable Resource Management/Recycling.
• There is no age restriction for any higher apprenticeships (level 4+) in any sector.
If you are wanting to increase your engagement with apprenticeships or have identified a training need within your business, we can help support you make a real difference to your business' performance.
To find out how we can help meet your training needs for 2016/17, please call Tel: 01938 555893 or email; info@cambriantraining.com