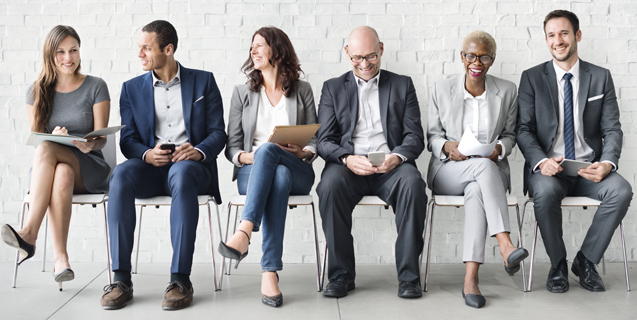 Apprentices and employers surveyed during their Apprenticeship journey with award-winning training provider Cambrian Training Company (CTC) have given the Welshpool-based company a high 'excellence' rating.
Both sets of surveys are carried out at key points throughout the learning journey at 3 months, 8 months and at the end with all our employers and apprentices engaged on the apprenticeship programme.
Recent surveys found that after 8 months the following excellent ratings were obtained:
100% of learners surveyed described the company's professionalism, flexibility, reliability and subject knowledge as 'excellent'.
96% said they would recommend the company to others and were satisfied with the mix of theory and practice in the programmes.
83% for the overall experience and relevance of the training
78% per cent for environment, housekeeping and listening to their views and employer involvement.
At the end of their programme, the impressive response continued with 97% of Learners describing Cambrian Training Company's professionalism, flexibility and reliability as 'excellent'.
Other 'excellent ratings' were:
94% for subject knowledge
85% for Learning experience
83% for advice on programme completion
Surveys are an important part of the business that allows us to gather feedback and hear the important voices of both our Apprentices and Employers who are at the heart of our business.
These help CTC to identify elements for organisational improvement and to implement initiatives to ensure we are delivering high quality, flexible and tailored training that meets and exceeds our customer needs.
In the Employer surveys the following 'excellent' ratings were recieved:
95% said Cambrian Training Company was flexible and assessments were carried out on realistic activities
94% said their employees were gaining skills
93% were satisfied with the level of support provided.
"We use these important surveys to assess our performance and improve delivery of learning and services," said Cambrian Training Company's Director of Quality, Anne Jones. "It's essential that we are continuously developing and implementing new procedures that ensure the quality of apprenticeships delivery across Wales."
The programmes delivered include Foundation Apprenticeships, Apprenticeships and Higher Apprenticeship across; Hospitality, Food and Drink Manufacturing, Customer Service & Retail, Financial Services, Team Leading & Management, Health & Social Care, Children's Early Years, Sustainable Resource Management and Recycling and Equine.
"We strongly believe that by working closely with Apprentices and Employers, we give them additional apprenticeship opportunities and help them to grow a highly skilled and more sustainable workforce"