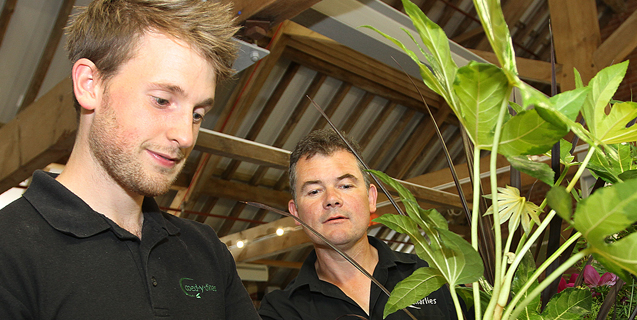 Apprenticeships form an important part of developing skills and training in the workplace in Wales no matter what sector you are in or how large or small your business is.
From April 2017 there will be changes to the way apprenticeships are funded with the UK government introducing the Apprenticeship Levy, which will also impact on eligible businesses in Wales.
However, the Welsh Government has stressed that its commitment and delivery of apprenticeships remains unchanged by the introduction of the levy and all employers will continue to have access to its apprenticeship programme.
So what is the Apprenticeship Levy?
The Apprenticeship Levy will be collected from any employer that has a pay bill of more than £3million each year. They will pay 0.5 per cent of their pay bill towards the levy, although there is an allowance of £15,000 per year.
Any business that has a pay bill under £3million will not have to pay the levy.
The idea is that the money raised through the levy will be invested back into apprenticeships. In England, employers will access funding for apprenticeships through a new digital voucher system.
This will not be the case in Wales where businesses will continue to access their apprenticeship delivery through the existing Welsh Government procurement network of quality assured training providers, such as Cambrian Training.
How will it affect an employer in Wales?
In short, the Apprenticeship Levy will only affect employers in Wales with a pay bill of more than £3 million. They will pay their levy direct to HMRC through existing PAYE arrangements.
For all other employers, they will continue to access apprenticeship delivery through training providers such as Cambrian Training. So, for the time being there will be no direct impact on the way employers procure apprenticeship training or provision.
For more information, please contact Katy Godsell, marketing manager at Cambrian Training Company, on Tel: 01938 555 893.