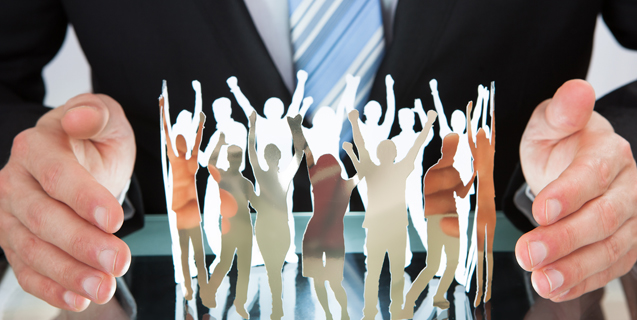 Recent incidents in the UK have highlighted how radicalisation and extremism can have a profound effect on our communities. But how does this impact on businesses, employers and employees in Wales and how can they be involved in preventing it?
We all have a responsibility – a duty of care – to look after our employees and our wider communities, including individuals, family and friends.
Whether that is in London, Cardiff, Newtown, Carmarthen, Wrexham or Caernarfon. It's all the same.
A UK Government initiative called Prevent is about safeguarding people and communities from the threat of all types of extremism and radicalisation, including terrorism. And it's aimed at people like you who employ people who might be vulnerable.
In Wales we might not think extremism is prevalent. But we still need to be aware of the potential, what our responsibilities are and how we can deal with it, with help from various agencies, the police and others.
That's where being aware of initiatives such as Prevent is important, whether you think it's an issue or not
So what does Prevent aim to do?
It aims to stop people becoming involved in violent extremism or supporting terrorism, in all its forms, by:
• Supporting local industry, schools and partner agencies through engagement, advice and training
• Working with and supporting community groups and enterprise projects working with vulnerable people
• Working with faith groups and institutions
• Supporting people at risk
Part of this initiative is a programme called Channel. It provides support to people who are identified as being vulnerable to being drawn into terrorism or extremism.
But what can you do as an employer?
It does not matter whether you believe extremism or radicalisation exists in your community or even your business. It is something you should be aware of.
You have a responsibility to share any concerns regarding your staff and to allow the appropriate personnel to explore what the course of action might be
If you are concerned that someone you know may be at risk of radicalisation you can call the local police on 101 or call the confidential anti-terrorist hotline number 0800 789321
Provide opportunities for employees to discuss their own concerns about extremism, events in the news and about British values
Be alert to any changes in your employee's behaviour that, in your professional opinion, give you cause for concern.
There are often no obvious signs, however, there is information that can help. Visit this website for more information https://www.gov.uk/government/publications/prevent-duty-guidance