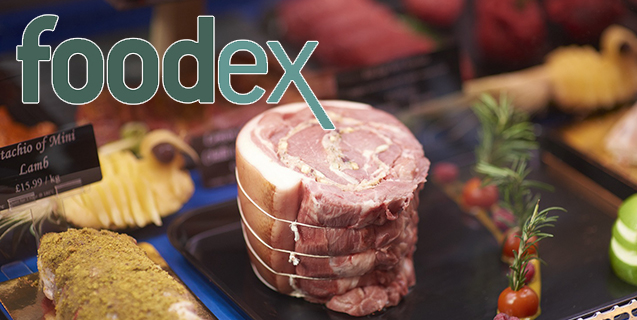 The call goes out to ALL 18 to 23-year-old butcher apprentices in search for Premier Young Butcher 2018.
Staged at FOODEX in the Birmingham NEC on 16th April 2018 the four-hour, six category competition will test to the limit the craft skills of contestants like no other. Where the judges will assess and evaluate competitors for innovation, good working practices, precision and variety of products in Ready to Eat, Stuffed Roast, Seam Butchery, Barbecue, Kitchen Ready and Display.
Hosted by William Reed Media, Premier Young Butcher 2018 promises to be every bit as successful as previous years in identifying talent like Ryan Healy, Andrew Brassington, Chris Riley and Joe Smith who competed against other elite apprentices from Austria, France, Germany, Holland and Switzerland at the International Young Butcher Competition. Or like James Gracey, Dylan Gillespie and Lucy Webster also going on to compete alongside Matthew Edwards, Peter Rushforth and 2017 Butcher Shop of the Year, Champion Young Butcher James Taylor in winning World Skills UK Butchery.
Closing date for entries is Friday 2nd February 2018 and any 18 to 23-year-old who think they're good enough, or any employer who think they have someone good enough to compete at the highest level. Should go to www.nfmft.co.uk or email roger@nfmft.co.uk for application form, Guidelines and more information.