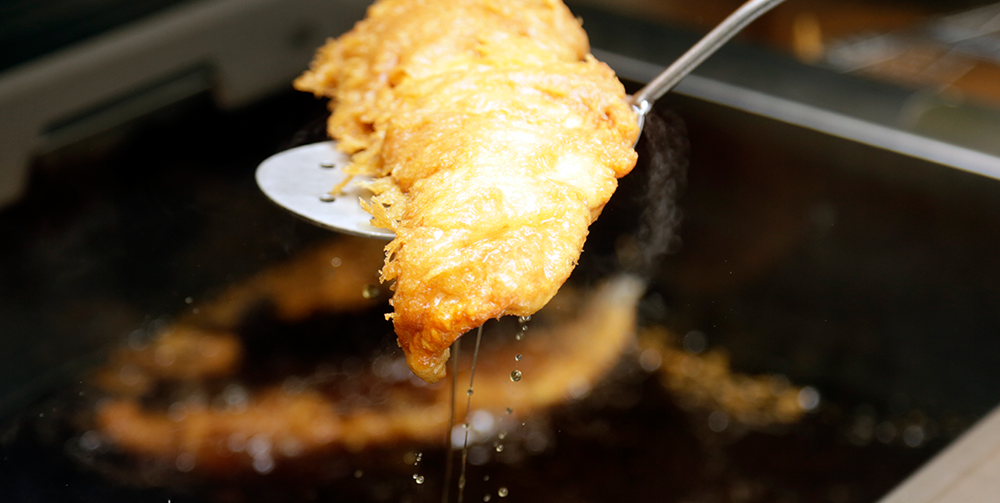 Businesses across Wales that process and sell fish and shellfish, including processing plants, fishmongers, supermarket fish counters and fish and chip shops, are being encouraged to engage with apprenticeships to upskill their workforce.
Fish and Shellfish Apprenticeships, delivered for the Welsh Government by award-winning pan-Wales learning provider Cambrian Training, are designed to help employers create a skilled, motivated and responsive workforce to grow their business.
Apprenticeships are recognised qualifications delivered with hands-on training in the workplace to improve productivity, staff morale and retention. They are available to
new and existing employees of all ages and give them the opportunity to learn in a more flexible way.
One of the big advantages is that apprentices earn while they learn, allowing them to gain recognised qualifications, skills, knowledge and experience and have excellent progression opportunities.
Cambrian Training works with businesses of all sizes across Wales to deliver Foundation Apprenticeships (Level 2) and Apprenticeships (Level 3) in Fish and Shellfish Industry Skills.
Chris Jones, Head of Food Drink Business Unit at Cambrian Training said: "These accredited qualifications are ideal for upskilling both the existing workforce and new recruits and benefit businesses by improving productivity and giving employees a better understanding of their roles within the industry. Cambrian Training is keen to see more fish and shellfish businesses across Wales benefit from these qualifications."
The Foundation Apprenticeship is designed primarily for learners who wish to develop intermediate skills and knowledge, including staff serving and preparing fish and chips.
The qualification also covers a wide range of other roles in the fish and shellfish industry in Wales.
The Level 3 Apprenticeship is designed for learners who wish to develop advanced skills and knowledge, covering control, monitoring and management of processing operations as well as distribution, service and retail operations. This apprenticeship is ideal for supervisors and managers in fish frying businesses.
The Apprenticeship Programme in Wales is funded by the Welsh Government with support from the European Social Fund.
Anybody interested in getting involved with the apprenticeship programme, whether as an employer or an apprentice can contact Cambrian Training on 01938 555893, email info@cambriantraining.com or visit our website www.cambriantraining.com