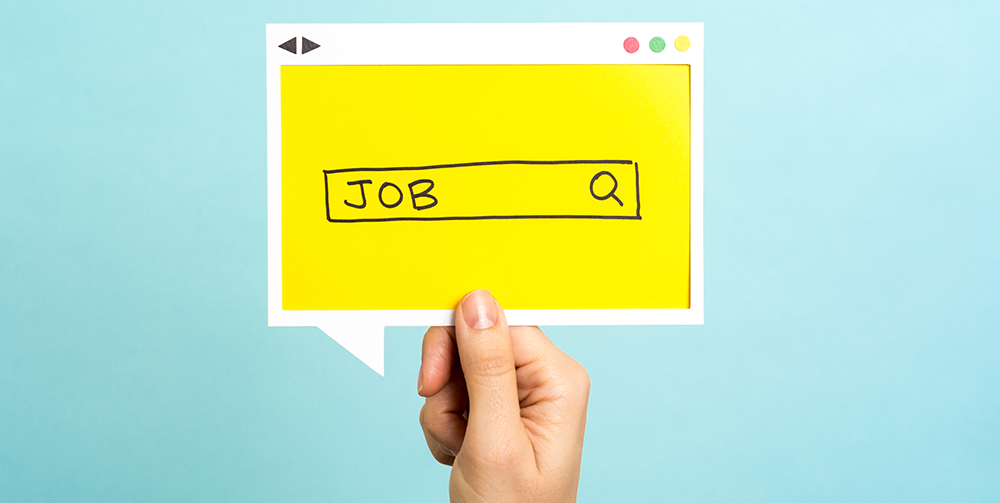 Are you currently unemployed, or wondering how you can prepare for employment after home-schooling finishes? Follow some of these top tips on how to prepare for landing that dream job!
Sharpen up your CV
Your CV is the first bit of information an Employer will discover about you, so make it count! Whether you're starting from scratch, or your CV just needs updating… here are our 10 Top Tips for CV Writing: https://cambriantraining.com/wp/en/9141/10-top-tips-for-writing-a-cv/
One vital tip is to include a covering letter, when you can. Whilst a good CV tends to be lists of stuff you have done, a covering letter lets your passion for the job & the Employer show through, to make you stand out.
2. Use your CV Writing as a time to self-reflect
When putting together your CV, have you noticed some key knowledge gaps, or maybe a lack of real-life work experience? We may be in lockdown… but there are still plenty of opportunities to solve this.
There are thousands of online courses available, many of which have been made FREE OF CHARGE during the lockdown… so use your time wisely to patch up those knowledge gaps!
While lockdown may have slashed your chance of heading into the workplace to experience your desired career, it has produced other opportunities for you to show your ability to work hard. Volunteering is a great way to do this, whether this be nationally or in your Community, opportunities range from delivery volunteer, to befriending over the phone. Find out how you can volunteer in Wales here: https://gov.wales/safe-help/volunteering
You could even ask to engage with Employer meetings over video call, or help tutor your younger siblings at home to increase your employability experience.
Make them count!
Now that your CV is ready to go, it's time to start searching.
Did you know we currently have over 50 LIVE jobs, in a range of industries? Search here: https://cambriantraining.com/wp/en/jobs/
Remember though, be selective with the jobs that you apply for – sloppy, half-hearted applications aren't worth your efforts. An activity to test whether you really want the job, is to describe in the Cover Letter why. If you can't think of a significant enough reason, maybe that role isn't for you!
4. Stay positive
Lockdown can have a real effect on your mental health, never mind partnering it with a job search, so be sure to make time for self-care. From a daily dose of fresh air, to talking it out… check out these top tips for looking after you mental health https://cambriantraining.com/wp/en/9814/looking-after-your-mental-health-covid-19-2/
5. Landing an interview!
Interviews may look a bit different during lockdown, whether that be in-person, over the phone or via video call – the process never gets easier! To help you out, our Employability Officer, Russ, has put together some interview tips to help you get hired: https://cambriantraining.com/wp/en/9149/top-10-interview-tips-to-help-you-get-hired/
6. Ask for help
Do you have some more questions about preparing for employment, or maybe want to discuss one of the jobs over at: https://cambriantraining.com/wp/en/jobs/ – GET IN TOUCH with our team at info@cambriantraining.com
If labelled as Jobs Growth Wales position at: https://cambriantraining.com/wp/en/jobs/ – you MUST be aged between 16-24, as this is part of a Welsh Government funded programme.