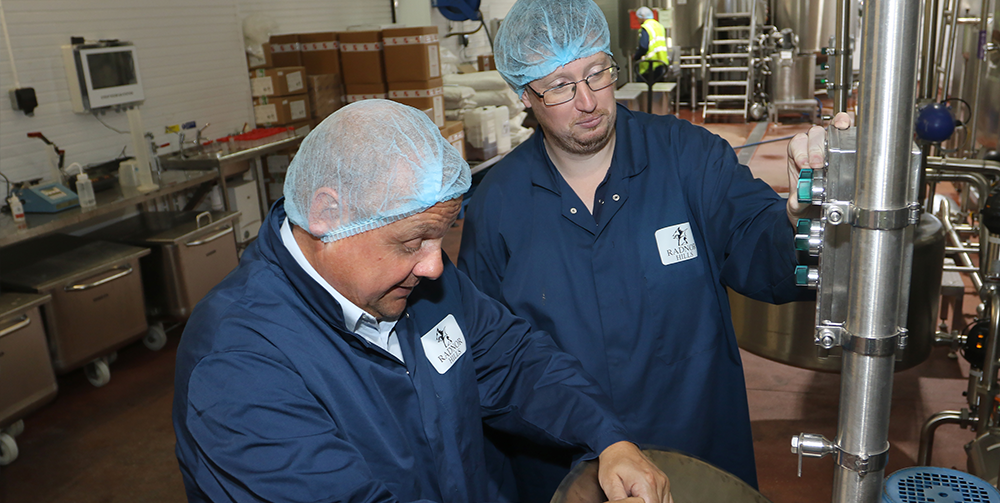 Apprentice Syrup Room Manager, Paul Whiffen
Did you always dream of becoming a Apprentice Syrup Room Manager? If so, why?
I have always wanted to be a syrup room manager because being a mixer has always been an enjoyable job for me but I also wanted to further my career so to be able to still do a Job I enjoy while being in charge and learning more about the business is a great opportunity.
What key skills did you learn on your apprenticeship that really made you stand out as a Apprentice Syrup Room Manager?
The main skills I have learned from the apprenticeship that has helped me in my role as syrup room manager is the importance of planning the task at hand and also the importance of then clearly communicating that plan to the member in my team and to the business as a whole.
Do you feel like you have lived up to your ultimate career goal?
I think I have progressed well through my career goal but am always looking to progress and am hoping by continuing my training through apprenticeship it will help me to progress to as far as
possible in the company.
Would you recommend an Apprenticeship? If so, why?
I would recommend an Apprenticeship as it has helped me to better understand my role in the business and give me the confidence to try new things which I think would benefit all the people
who currently work for Radnor Hills.