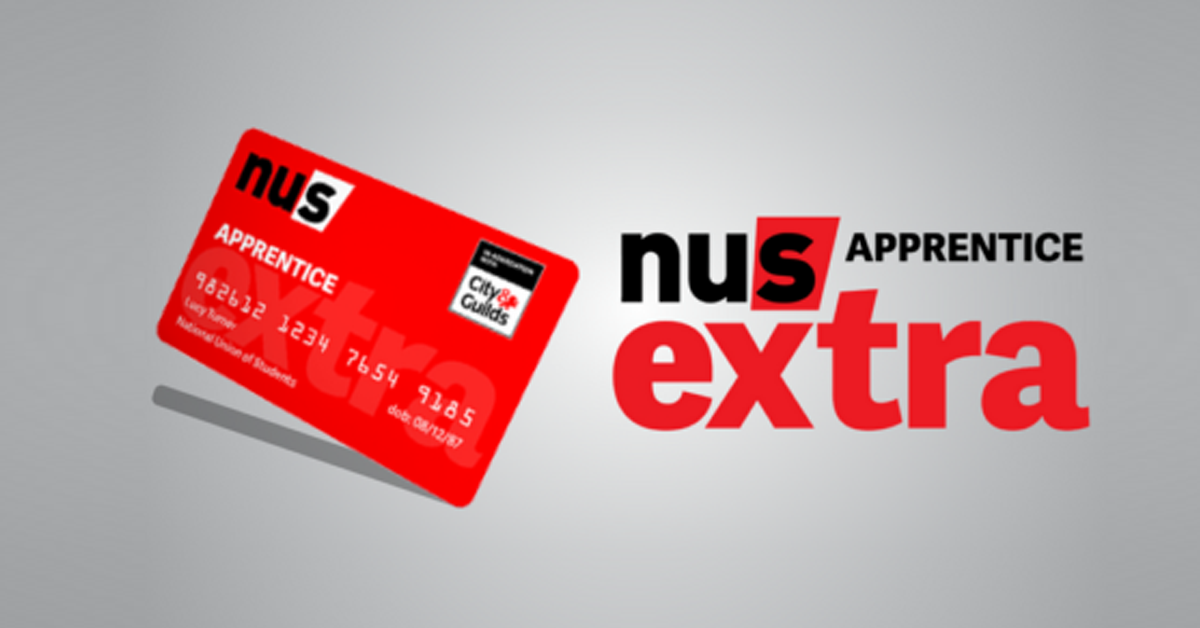 The January sales are just round the corner and for apprentices getting those bargains couldn't be easier with the extra help of an NUS card.
If you don't know what an NUS card is, it's the UK's number 1 student discount card which offers over 200 discounts on high street and online stores including discounts on travel, sport, books, technology, mobile and broadband as well as fashion, beauty & dinning out.
What does it cost?
The card is really reasonable, buy a 1 year card for £11 or get a two year card for £19!!
Once you have the card you will receive exclusive access to hundreds of discounts online and on the high street. We've picked a few of the most popular discounts to share with you;
Grabbing lunch or having dinner with friends – get 10% off at The Co-Op & 25% off your favourite pizza at Domino's
Fashion – How about 10% off at ASOS & BooHoo.com
Going away? – Get 25% off at Holiday Extra – getting you discounts on airport parking & hotels.
Need a New Laptop – Get a huge 35% off at HP
Ready to apply?
It's really easy to sign up to the Apprentice NUS card, all you need is a recent photo of yourself and your debit/credit card. Head to apprenticeextra.co.uk and complete a few details.
Your new card will be sent to you within a few days!
Not an apprentice yet?
Why not earn while you learn & gain great new skills, find out more about how to become an apprentice in 2021 by visiting our website – Cambriantraining.com