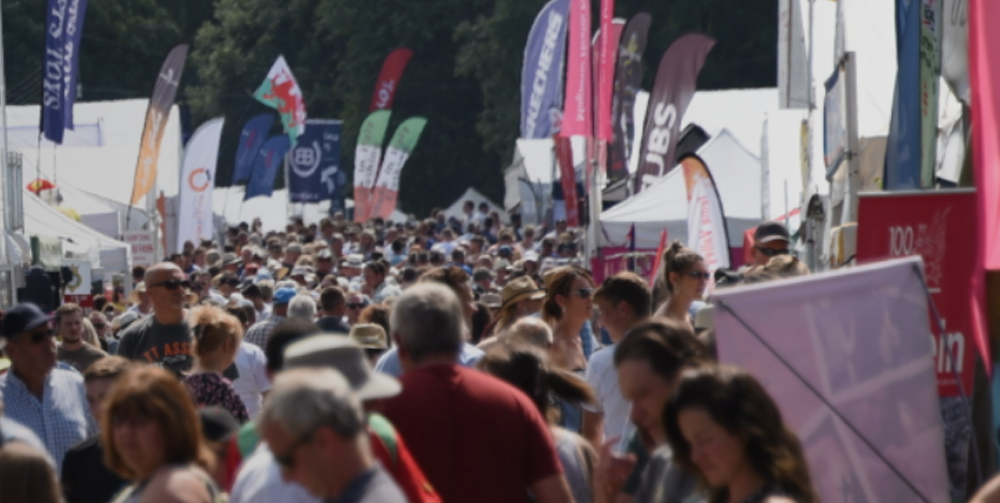 This weekend-long event is a showcase of the real diversity of the Welsh countryside and a fantastic day out for young families, garden enthusiasts and anyone with an interest in agriculture or the great outdoors. With a packed programme of livestock and equine competitions, over 200 trade stands, displays and activities, plus excellent food and drink – there is something for everyone to enjoy!
Cambrian Training Company are a work-based apprenticeship provider with over 25 years of experience specialising in a range of sectors including hospitality, food manufacture and sustainable resource management. We have supported the fayre for many years now and have a permanent pavilion building on the site which is used as a base during events.
Expect exciting attractions all weekend such as the expertly executed Rockwood Dog display team, high flying stunts from the BMX Show, family fun from the Panic Family Circus and a living history display from the Woodville Medieval Re-enactment Group.
The fayre will be holding a number of related competitions and a selection of local live music will be played throughout the day. As well as a variety of attractions and exhibitions over the weekend, there will also be a large number of trade stands selling everything from plants to machinery.
On Saturday 21st, Britain's best loved gardening expert Charlie Dimmock will also be a special guest. The BBC star will be presenting a unique talk on wildlife and water.
Visitors will also have the opportunity to enjoy artisan food and drink from all over Wales and the borders at the expansive Food Hall.
Whilst there, we invite all to come down and visit us at our pavilion opposite the food hall at any time during the weekend. We would love to see you and chat about what apprenticeships can do for individuals and businesses alike!
We will even have a state-of-the-art Transport Simulator for you to have a ride on and experience being behind the wheel of an array of vehicles from a lorry to a digger.
To find out just what apprenticeships can do for you, email us at info@cambriantraining.com or call us on 01938 555893