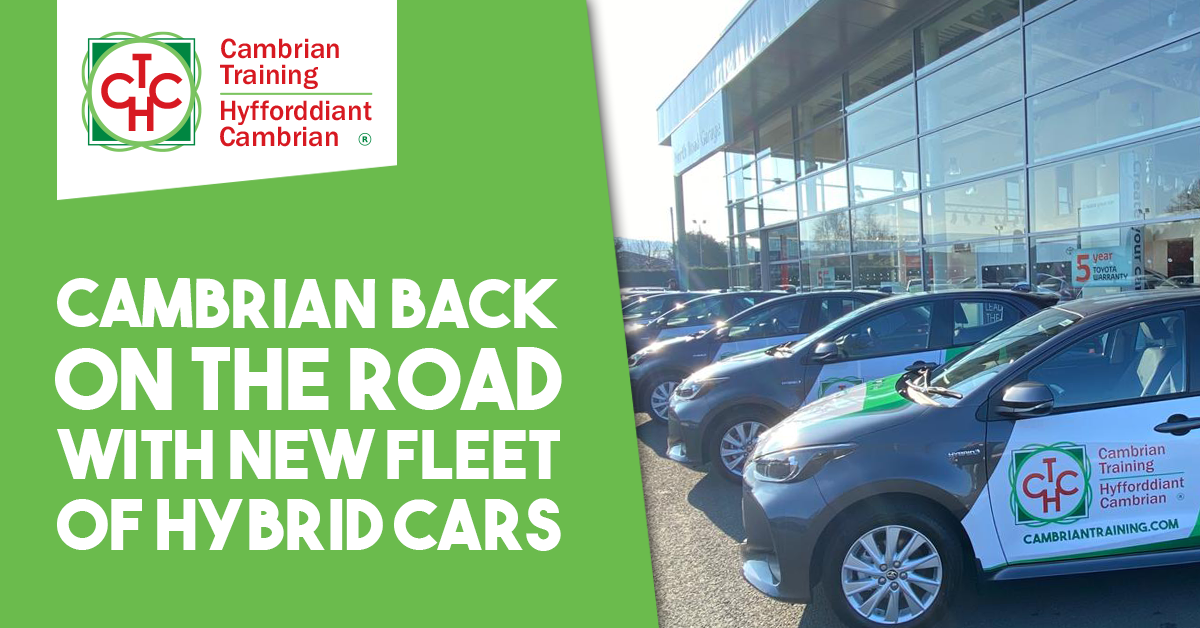 Working & living the last year almost completely locally, one of the things we've learned even more in lockdown, is how much we appreciate the amazing environment we're lucky to be surrounded by at Cambrian training – at our Welshpool home, and across Wales.
So, as we hopefully make our steps towards working with apprentices in person, we wanted to make sure we're doing our bit to get around in the cleanest way possible.
That's why we're excited we will now be using the new Hybrid Toyota Icon for our fleet of vehicles travelling to teach learners & help businesses. The fleet of 8 new cars help towards our environmental goals, with 22% increase in fuel efficiency in the Hybrid Electric/Petrol vehicle.
Some of the most energy-efficient cars on the market, they'll help our team keep consumption down to a minimum as we begin to get back on the road, helping more businesses & apprentices in person. Bought from the local North Road Garage, the vehicle also won the prestigious European Car of the Year 2021, with its low emissions one of the top reasons it won the award.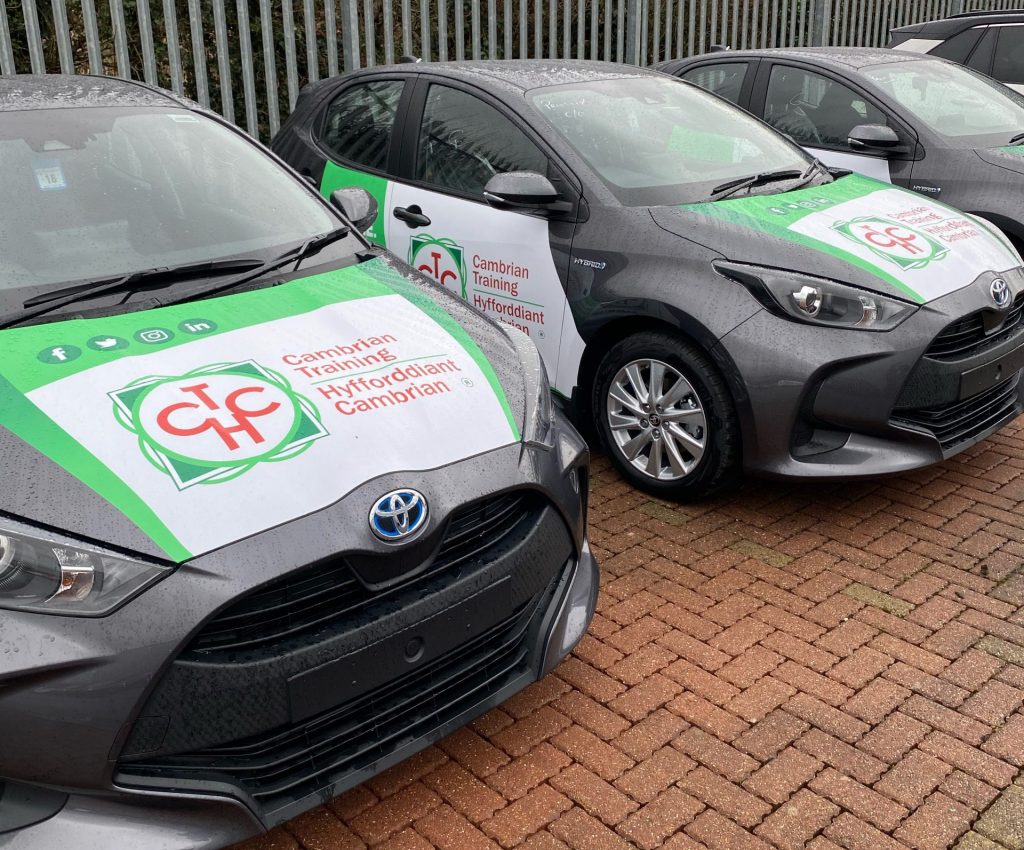 After more than a year of using digital services like Google video calls to continue supporting businesses through the limits of lockdowns, and making sure our apprentices have all they need to succeed, we are looking forward to seeing all parts of Wales – and seeing them thrive.
These cars are part of our commitment to sustainability & the environment and fit with our Environmental & Sustainability Policy, devised in 2018/19. From energy consumption to recycling, we carefully and regularly consider every facet of the business, using the Green Dragon Environmental Standard as a benchmark. You can read more, and our full policy right here.
If you're looking to boost your business as the Welsh economy reopens, Cambrian can help you by training existing or new staff. Find out what's available to businesses, including the £4000* apprenticeship recruitment incentive, or drop us an email on our contact page.
*Up to £4000 available to participating businesses, dependent on circumstance – find out full details here.