We're excited to be helping businesses take the opportunity of an incentive payment of between £1000-3000 for hiring new apprentices across Wales, depending on criteria. The new Apprenticeship Recruitment Incentive can be claimed for each of up to 10 new apprentices meaning Cambrian Training can help your business grow, whatever your size. This support will run from 1st August to February 28th 2021, and means it's an excellent time to think about how apprentices could boost your business and improve your workforce. 
Business Benefits
Apprentices can help create a more highly skilled & motivated workforce able to respond to your businesses changing needs. 
Our expert team of trainers provide industry certificated apprenticeship qualifications that give people hands-on skills training & development. 
Our apprentices are motivated, well trained, productive & develop transferable skills for across your business
Apprentices have a great return on investment and often take on more senior business roles
In addition, our expert apprenticeship delivery is free to you as a business and we will help promote your opportunities free of charge via the Apprenticeship Vacancy Service and via our 1000s of social media followers.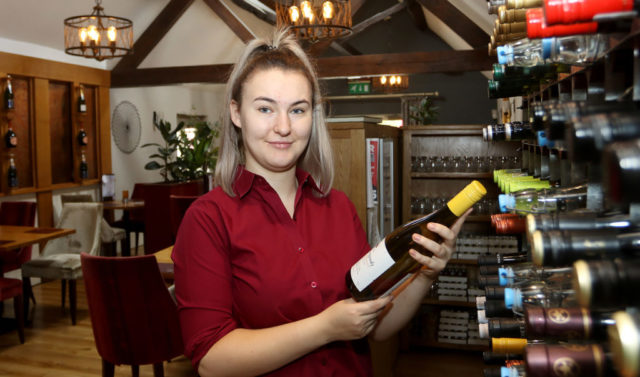 Apprenticeships & Training Services
With over 25 years of experience building the skills apprentices need to help businesses of all sizes adapt and thrive, Cambrian are one of Wales' leading training providers and specialise across many sectors such as;
To take advantage of this opportunity, businesses need to meet the deadline of 28th February 2021 to hire apprentices. The full £3000 will be available for employers hiring a new apprentice from age 16-24 for over 30 hours and up to £1500 for less than 30 hours.
Even employers hiring new apprentices over 25 can receive up to £2000 for those working over 30 hours, and £1000 incentive for over 25s working up to 30 hours.
There is also up to £2600 available for those who re-hire apprentices of any age made previously redundant since 23rd March 2020, providing they follow the same Apprenticeship Framework Pathway they were made redundant from. The full £2600 is available for those working over 30 hours, with £1300 for those working between 16-29 hours.
Contact Us
If you are interested in taking advantage of the Apprenticeship Recruitment Incentive, get in touch to discuss your options and how we can support you; Email: info@cambriantraining.com or Tel: 01938 555893