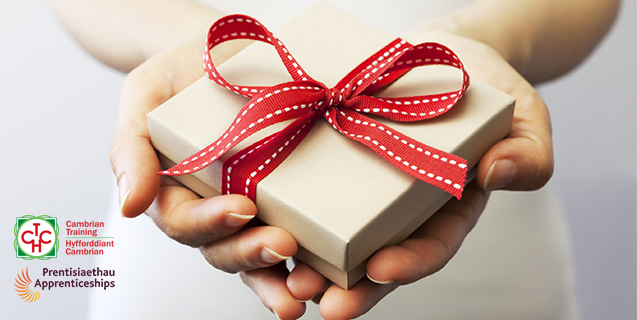 Cambrian Training Company is encouraging employers to show some love and care for their employees this Valentine's Day by giving them the gift of learning.
It's the perfect time of the year for employers to invest in apprentices to give their businesses the skills they need now and in the future.
For those employers who are new to apprenticeships or have not recruited an apprentice for the past 30 months, there's a great offer on the table from the Welsh Government.
The Apprenticeship Employer Incentive Programme provides support for small and medium sized enterprises (SMEs) to recruit apprentices aged between 16 and 19 years. The programme aims to provide individuals and employers with the skills needed over the long term and prevent skills shortages.
Support is offered to a maximum of three apprentices per employer and is available irrespective of the level of the apprenticeship. A payment of £3,500 per learner is offered for an apprentice recruited during July, September and January to March and a payment of £2,500 at other times of the year.
The full payment is made after the apprentice has been employed for eight months. To find out more details about the full range of apprenticeship opportunities and training support available, contact us on Tel: 01938 555 893.
Apprentices train in the workplace alongside experienced employees normally for between two and three years. Cambrian Training Company oversees training and regularly assesses the apprentice's progress.
Apprenticeships begin at level two – a Foundation Apprenticeship – and progress to level three – an Apprenticeship – and level four and above – Higher Apprenticeships. The Apprenticeship Programme in Wales is funded by the Welsh Government with support from the European Social Fund.
For more information, please contact Katy Godsell, Cambrian Training Company's marketing manager, on Email: katy@cambriantraining.com